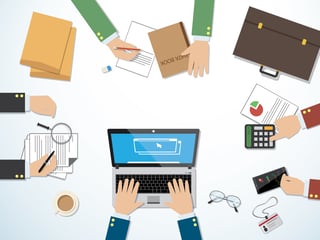 Small businesses need every tool and trick they can get their hands on. You're working towards profitability in a highly-competitive world - and much of the time, your team isn't as big as the competition's.
Taking advantage of the best tools for inbound marketers allows small teams to play big - with an ROI to prove it.
The 10 Best Tools for Inbound Marketers
Here are some of our favorite, savvy inbound marketing tools for saving a little time, keeping things as efficient as possible and streamlining the inbound marketing experience for marketing professionals, as well as prospects and clients.


1. HubSpot CRM
The #1 spot undoubtedly goes to HubSpot's CRM. It's the best CRM on the market and has all of the perks you're looking for in a CRM, plus extras - like eliminating laborious data entry and finding good fit prospects for you.


2. HubSpot
As long as we're touting HubSpot's CRM, we might as well just tout HubSpot as well. They live and breathe inbound marketing, and the methodology works. HubSpot's built-in tools, blogging platform, metrics/analytics and they're really nice customer support team are all worth checking into.


3. Google Analytics
If you don't have Google Analytics installed on your website, you're missing out on one of the best ways to see how visitors interact with your content. That's a critical piece of the inbound marketing puzzle. As Google puts it, their analytics "turn insight into action."


4. Inbound ROI Calculator
Do you have a clue about actual inbound ROI? This figure is illuminating, a good benchmark and can make you wake up and smell the coffee. With a few simple stats, the right Inbound ROI Calculator will guide your next strategies.


5. Mautic
If you're just starting out, or are finally taking the plunge to automate more in-house marketing tactics, Mautic is worth a peek. It's FREE and integrates with HubSpot - win-win. We love that their rules-driven methods help newbies craft ROI-winning emails and social media posts. Now that Mautic has you crafting the best emails ever, it's time to share them.


6. CoSchedule
That segues right into our Number 6 slot: CoSchedule. It's is a low-cost, editorial calendar where you can see the entire team's marketing content/schedules in one place. While you're at it, you can calendar the entirety of your social media posts and integrate them with other relevant and shareable content. CoSchedule integrates with all of your favorite platforms.


7. Slack
Forget about prospects, leads and conversions for a minute. Do you need to get your internal act together? As a company grows, the interior workings get frenetic until you find a new, bigger groove. Slack helps employees stay on the same page - the team who Slacks together, stays together, right?


8. Unbounce
Landing pages. Gah! Those words will make a beginner marketer's insides seize up in panic. Yet, successful landing pages are where it's at if you want to up your qualified leads and conversions game. Unbounce is all about landing pages that rock - sans coding or techy expertise. Their Convertibles tool optimizes performance of existing landing pages as well.


9. Moz Tools
Team members at Moz are inbound marketing gurus. From their blogs and social media posts, to their creation of some of the best tools for inbound marketers - Moz is beloved by all. Their cache of free tools will teach, train and guide you as you learn more about DIY SEO and local marketing.


10. Google Docs
It doesn't get any better than Google Docs when it comes to sharing, editing and making comments/suggestions before content is posted. And it's FREE - like all the time, no trials, accessible from anywhere - kind of FREE.
---
Just because you're small doesn't mean you can't be mighty. The best tools for inbound marketers make it possible for your business to generate serious momentum and ROI as you delve deeper into the world of content marketing.