Guest Post By Ashley Lipman
Social media has become a celebrated marketing method for many reasons. This is because it is a reasonable investment and there are many free tools to help you get started. The truth is, many marketers and businesses are already leveraging social media to reach their customers and grow their personal brands.
Sadly, most of them are not making the most of social media because they don't have a strategy in place. If you want to make social media work for you, you need to step up your game. Continue reading to learn more.
1. Capitalize All Free Features
Creating a page, adding your business logo, and sharing posts are not enough to bring in much-needed results. Facebook, Twitter, and LinkedIn offer free features that many marketers aren't using. For example, you can find a targeted conversation on Facebook by searching for a specific term, such as vacation.
LinkedIn allows you to set company status updates, which will enable you to broadcast messages to your followers. You can leverage these features to engage your audience and understand them better.
2. Use a Schedule
Creating a schedule for your posts is essential to ensure a consistent flow of shared content with your followers. Plus, it saves you time from wondering when you should share new content. There are tools, such as Hubspot, Buffer, Hootsuite, and Cision, that allow you to schedule posts so they can be shared automatically.
Consider planning your content 2-4 weeks ahead of time and determine the updates you want to share to avoid sharing the same content on all pages at the same time.
3. Position Your Voice
You're not just going to post and share anything and expect to grow your brand. It doesn't work that way. Instead, you need to identify yourself with a specific type of content or style. For example, if you want to establish yourself as a thought leader in your industry, you're likely to focus on particular topics. As for content, if you want to focus on video, what types of videos do you want to share?
You need to determine what you want to be remembered for so that you can attract the right audience. This way, you can engage with your followers.
4. Interact with Your Audience
A large following makes no sense if you're not going to spend time interacting with your followers on a regular basis. Typically, you need to foster connections and relationships by replying to comments made on your social networks. You can also repost and retweet their social media updates to cultivate lasting relationships.
If your followers send you direct messages, always try to reply in a reasonable amount of time, such as 24 hours. This will make it easier for you to grow a loyal network.
5. Quality Content Matters
Creating quality content is the building block of your social media success. Brands like Coca-Cola, General Electric, and Macy's are famous for their social media content. Essentially, you're not only going to create content based on the content you like. Quality content requires research and understanding your buyer personas.
Who is your ideal customer? Strive to understand their needs, preferences, and interests – using this information to create share-worthy content.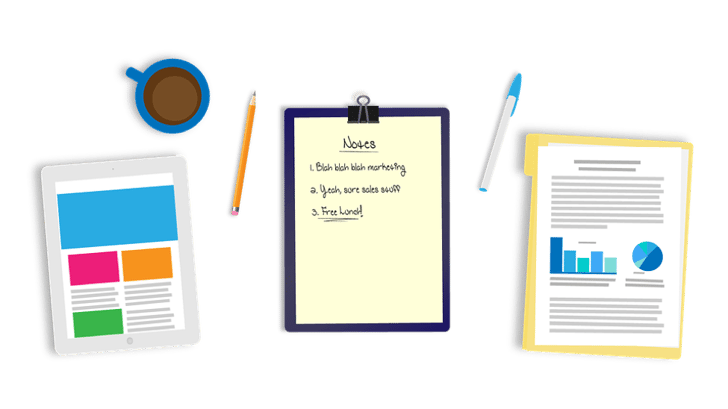 6. Try New Platforms
Facebook and Twitter are household signatures when it comes to social media marketing. But they're not the only tools on the block. You shouldn't just channel all of your resources into those two networks. Instead, consider which platforms might make sense for your business, such as SnapChat and Instagram, which are becoming increasingly popular.
Tumblr is also great if you want to share GIFs with your audience. You can also try YouTube if your target audience tends to consume more video content. Be certain to use social media logos appropriately when launching new pages.
7. Embrace Personalization
Targeted marketing is another essential area to consider in a social media strategy. Embracing it now could go a long way in boosting your future social media efforts. While marketing automation is effective for results today, don't automate everything, such as messages to your audience. A human touch in your marketing allows you to create content that resonates with your audience.
Ensure that a real human is responding to questions to ensure the best possible customer experience. For example, when responding to messages, it helps to use a customer's name in the reply. You shouldn't just treat your followers as numbers but as people.
8. Make Meaningful Connections on LinkedIn
At this point, most people have a profile on LinkedIn. For businesses, most have a company page set up. If your profile and company page include the information people are typically seeking, what's next?
Sometimes it might feel like you're just accepting random requests with anyone who sends a connection request – which is sometimes followed by an unsolicited sales pitch in your LinkedIn inbox. Or maybe those messages are coming from your company – and if that is the case, remember that LinkedIn's purpose is for professional networking. A few tips for using LinkedIn to help attract people to your company rather than push them away:
Try to only connect with those you know or plan to build some sort of professional relationship with. While the number of connections might seem important, it's about the quality, not quantity.
Don't spam new connections with sales pitches or even marketing materials. If it seems like they might be a good fit for your business down the road – that's great! But don't get ahead of yourself.
Remember that LinkedIn is not Facebook – only share articles and posts of value on a professional level – it's not the place for memes, personal problems, etc.
9. Monitor Your Analytics
It helps to understand how your audience is engaging with your page and content. For example, Facebook provides analytical data on clicks, shares, views, and likes to help you understand how your visitors are interacting with your pages. It can be daunting to review social data, but it helps to know which posts are performing best and determine why they're doing well.
Using this data will help you to streamline your content creation strategy. In the long run, it will be easier to grow your engagement rates, which will ultimately lead to increased conversions.
10. Use Contests
With social networks continuing to grow, Facebook boasts over 2 billion active monthly users. That's a huge figure that you can easily tap into in order to grow your social following and leads. A well-planned social media contest can boost your engagement, brand awareness, and followers. You can reward winners with a discount, coupon code, gift card, or a free product.
The Bottom Line
Social media has grown exponentially over the years, from the early days of Myspace to the latest, Snapchat. It has offered marketers and businesses a convenient way to grow their brands and promote products or services at a low cost. Even with its popularity, there are still businesses that aren't capitalizing on it. These tips offer insightful ways you can make the most of your social media campaigns.
Remember that developing a social media strategy is only one piece of your overall digital marketing strategy. Ensuring that you have a strategy in place before deciding what your next social post will be is critical to your future success.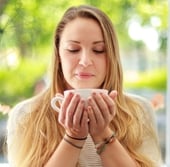 Ashley Lipman –
Ashley is a super-connector with Outreachmama who helps businesses find their audience online through outreach, partnerships, and networking. She frequently writes about the latest advancements in digital marketing and focuses her efforts on developing customized blogger outreach plans depending on the industry and competition.