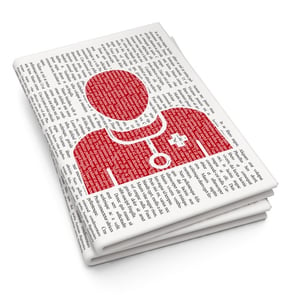 There's always a new development, event, or update in the world of healthcare. For those who work in healthcare marketing, it's crucial to keep your finger on the pulse of what's unfolding.
But what about your customers? Why is it necessary to keep them up-to-date when access to current events is easier than ever?
If you're looking to provide value, meet the needs of your customers, and build thought leadership, it's time to look at a "current events" form of healthcare marketing.
1) It Provides High-Value Content
What are your customers looking for from you? Why do they turn to your practice for help, information, or guidance? While individual answers may vary, they all have one overlapping characteristic: the desire for value.
The internet is chock full of content, some of it valuable and some of it completely irrelevant. The only way to stand out from the pack is to prioritize valuable, relevant, personalized campaigns. Healthcare news falls perfectly into this category; it provides customers with information they can actually use.
2) It Meets the Needs of Target Personas
Here's the thing about one-size-fits-all content: it actually fits no one. While this scattershot approach might target the interests of some of your visitors, its generic information won't be well-received. In fact, they find such content frustrating and off-putting on the whole. Customers today crave personalization more than ever.
When you share content that relates to the specific interests of your personas, you show you care. Customers feel like you know them (because you do!) and will invest in building a relationship with your practice. After all, relationships are the heart of all marketing efforts – especially healthcare marketing.
3) It Builds the Opportunity for Thought Leadership
You and your team are busy, but you need to produce fresh, relevant content on a daily basis. While you'll certainly want to create your own content consistently, it isn't always necessary to reinvent the wheel. In fact, you may be better off building on content that's already out there.
Ideally, you want to be seen as a thought leader. A thought leader is the go-to person in their field. They are considered experts on the ongoings in their industry. Becoming a thought leader begins with sharing your reflections and insights on the latest developments. There's no better way to do that than by developing blog posts, whitepapers, and articles on current healthcare news.
To make that content as captivating as ever, be sure to check out our guide to compelling medical marketing content: