If you're like many sales managers or business owners I know, the closer we came to the end of last year, the bigger the push was to close the sales that had been pending throughout the year. After all, they had to meet the sales goals set at the beginning of the year.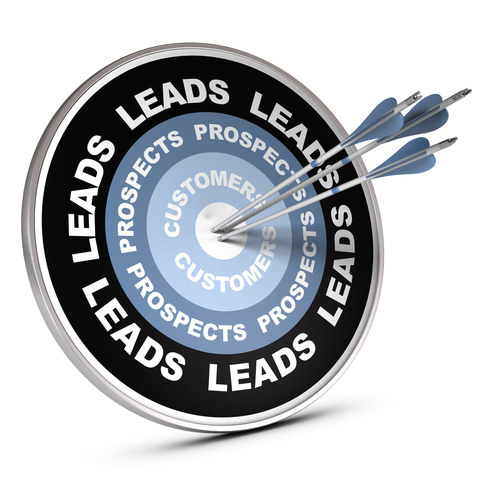 Let's see, the sales process with this prospect started last January, got pushed through to March, then into June and still the deal was not closed. Now here we are at the start of a new year, what do we do to create a sense of urgency, get the job done and have that dotted line signed? More importantly, how do we change our process to avoid this same issue in the coming year?
If you had used inbound marketing services throughout the year, the number of leads you received might have been smaller but more qualified and therefore more likely to close. So you didn't start your inbound marketing in time last year? Here are three tips that just might help you wrap up lingering prospects from last year and start the New Year closing sales with more qualified leads.
Revisit the problem
Does your customer remember just what your product or service can do for him? Have another meeting with your potential customer and remind them of just what the benefits of your product or service are and what it can do that will make them more money, make their life easier or whatever it is that your company can provide to them. By using digital marketing methods, you can create content all through the year in your blog articles, email campaigns and on your website that continually remind your customers and prospects just what you do and how you can solve their problem. With this marketing method, you can avoid the problem of your customer forgetting what you offer and you'll be able close more sales throughout the year. PLUS you are making an investment in your product by creating content that all of your future prospects can find. This will help to shorten your sales cycle, at least, the hands on portion of it.
Create a sense of urgency
We need our clients to sign the contract so we can close the sale. And just as many times our customers just don't feel a need to make a decision right now. What can you do to create a sense of urgency? Why not offer a discount if your customer will sign the contract by a certain date. Or, let your customer know that your pricing will increase at a certain point in time. If you can show them an additional reason they will benefit, and make sure that the offer is only good for a very short period of time, you can create a sense of urgency that will push them to sign the contract and closing the sale will be easier. Show that urgency by creating email campaigns with CTAs (call to action buttons) that contain expiration dates for discounts! These discounts could happen quarterly, annually or whatever timeframe suits your sales cycle.
What if…?
In the beginning of your sales cycle, I'm sure you and your customer discussed the benefit of your product or service, but did you talk about what would happen if they didn't use you? Again, visit the scenario of what benefits them, but also explore the scenario of what happens if they don't use you or your product. Is there a negative impact for them and their company? If there is no negative impact if the deal isn't closed, then perhaps they really don't need your product or service.
I know, this is going to be hard for most us to hear, and harder yet to do…but there comes a time in the sales process when we just need to cut our losses and move on. Guys, it's the beginning of a new year. Do you really want to push last year's long sales opportunity out into the New Year? It's probably time to send them the break up email or call them to tell them "goodbye" and move onto a real opportunity.
Let's get busy and close the sale!