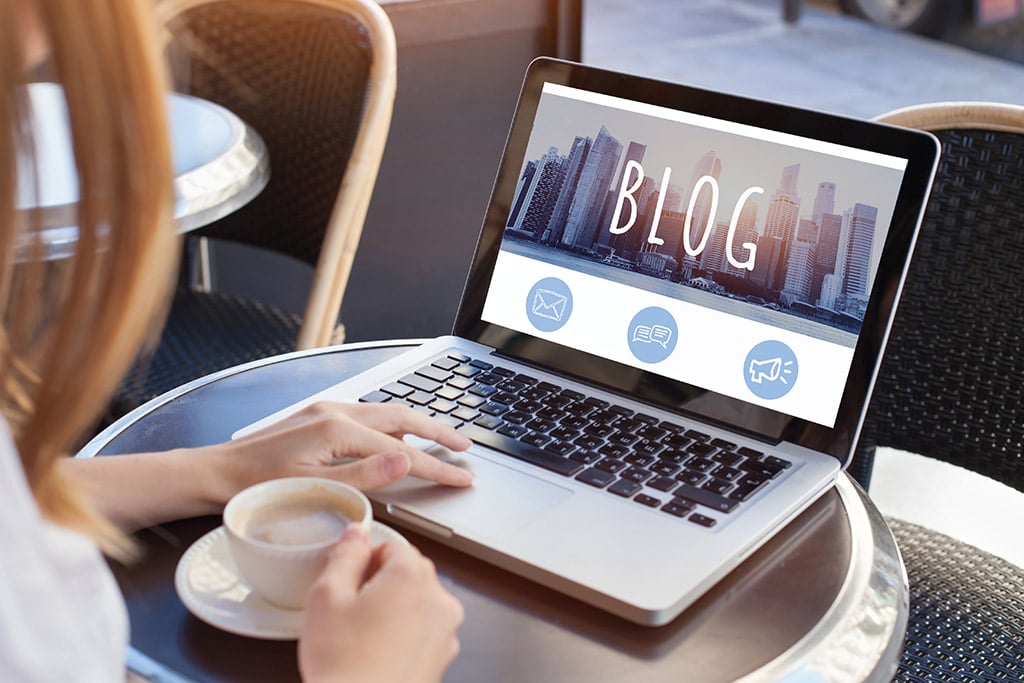 The Good News: Research by Compass finds that the SaaS (Software-as-a-Service) industry is growing three times faster than software as a whole - and IDC predicts that SaaS-based enterprise will generate revenues upwards of $50 billion dollars by the year 2018, almost doubling SaaS applications market revenues from 2013.
The Scary News: If your SaaS startup hasn't built a strong online presence and brand recognition yet, there's a good chance your company will miss out on this current, phenomenal compound annual growth.
The Solution: Up Your SaaS Marketing Game With Blogs, Blogs, & More Blogs
Successful SaaS marketing with a hearty emphasis on blogging will ensure your company rises to the top of SERPs so that you are on the "SaaS Revenue Generating Train," headed towards 2018 mega-billions. How do you market successfully? Start with blogs, blogs, and more blogs.
Imagine a world where customers got to know you before you even knew they existed. These customers found you, got to know you, and learned to trust your expertise and your commitment to their satisfaction. They loved you so much that they were inspired to contact your sales department to say, "Hey! Can we please buy your stuff?"
This world exists, and it's called Inbound Marketing Land. In this land you have a good idea about the types of people (marketing personas) who are looking for you and can create original, informative and engaging content these marketing personas will find when they search for a SaaS guru. Blogging is one of the simplest ways to keep that customer-oriented content flowing, and there are three traits that all successful Saas blogs have in common:
THEY ARE FOUND. No point in doing all that creating, writing and posting if it's never going to be found. Being found requires a delicate balance of the right keywords AND awesome ideas. Review your most successful blogs (the ones that have been found the most, have been clicked-through the most and have converted the most qualified leads) so you can see what works. Always optimize blogs using visuals, calls-to-action that link to stellar landing pages, and plenty of opportunities for readers to share your fresh content with others.


THEY CONVERT. If your blog is really good, readers will want another one...and another one. Then they'll want to subscribe, and subscribers make for seriously qualified leads. An internal study of HubSpot customers found that blogging once a week nets two times more subscribers than blogging once a month. Those subscribers spend more time on your website, which gives you a better chance to lead them through the sales funnel.


LEVERAGE YOUR FAN BASE. Once you have acquired a dedicated fanbase of customers, leverage their enthusiasm to expand your qualified lead base. Encourage followers to share your SaaS marketing content, post reviews, and participate in social media conversations by making it as easy as humanly possible (single-clicks only, please!) to get your word out to others. Do this by always, always posting social media buttons in highly visible locations on your blogs. Additionally, link to top performing blogs in email newsletters to ride the wave of success even further. Quick Tip: Limit sharing potential to 3 to 4 social media buttons per post so pages aren't cluttered.
There's one other step that is critical to blogging success - and inbound SaaS marketing success in general, for that matter - and that is A/B testing. A/B test everything from blog titles and CTA images to the 3 to 4 social media buttons you insert to encourage sharing. This allows you to continually hone in on exactly what excites and engages current and prospective customers so you can give them more of it.