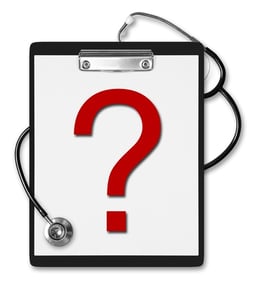 Healthcare is a funny thing. Few of us graduate high school or finish our degrees well-versed in the topic, yet all of us need to understand the core aspects of the industry to lead healthy, fulfilling lives.
Few would disagree that healthcare can seem complicated and sometimes frustrating to those outside the field (and perhaps to many on the inside as well). This means that anyone who works in healthcare marketing has the obstacle of confusion to overcome.
The good news is, if you get it right, healthcare marketing can be a fantastic way to tap into a growing market. To help you plan your strategy, we've come up with 3 surefire ways to master healthcare marketing.
1) Keep It Educational
What advice would you give a student who has trouble grasping an important concept or wants to improve their understanding of a topic? Most of us would recommend getting in touch with a qualified mentor or instructor.
Many of your customers are in the same position. They've landed on your website or social media page because they're trying to solve a healthcare-related problem. In fact, the PEW Research Center reports that 72% of internet users say they head online to look for healthcare information. Your objective is to market yourself or your organization as the solution to their problem.
But healthcare is a tricky and sensitive field. Your customers may feel vulnerable, hesitant, or even suspicious. The only way to bridge that gap is by proving yourself as a credible source.
To do so, you'll need a stockpile of helpful tips, compelling offers, and positive testimonials online. To get started, think about the types of problems customers typically come to you to solve. Compile the information you share everyday into an evergreen resource in the form of a blog post or longer ebook.
2) Translate Jargon and "Healthcare-speak"
Bundled payments. Accountable care. HMOs.
While these words may be old hat to you, they can be unfamiliar and downright scary to customers. Of course, every industry has its own vocabulary and pocketbook of important terms. There's no need to avoid using these words altogether.
Instead, the idea is to improve the health literacy of your customers by explaining concepts before assuming everyone is on board. Take time to create a digital glossary for your customers' reference. Ask yourself what concepts an individual would need to be familiar with before exploring a meatier, more difficult topic.
Make sure the language you use to educate your customers is readable.
Use contractions and shorter sentences to make your point.
Enhance comprehension with infographics.
Break up longer text into digestible chunks of information with short paragraphs and bullet points.
Adopt a knowledgeable but friendly tone to put your readers at ease.
3) Dive Deeper with Video Content
If you've clicked around on Facebook or browsed YouTube, you've probably noticed that video content is more popular than ever. This visual medium provides an accessible, engaging way to transmit ideas and information.
It also lends itself to the explanation of more involved topics. Once you build up a library of blog posts and eBooks, leverage that content into video.
Say, for example, you've written several blog posts on how to maintain a healthy diet for diabetic patients. Go a step further and share some favorite recipes in a video, showing people how to adjust their diets as well as telling them.
In the end, it's all about keeping things patient-centered to break through that initial barrier of confusion. For more ideas on how to engage customers through healthcare marketing, get started with an irresistible campaign.