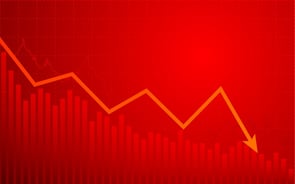 Sometimes the very best intentions can totally flatline, killing conversion rates and ROI faster than you can say "CPR, STAT!"
Your SaaS marketing team might have fantastic ideas, but if they aren't part of an integrated, multi-faceted inbound approach - they won't get you anywhere, which leads to regrettable wastes of time and money - and an inevitable slowing of the lead-conversion pulse.
Is Your Software Marketing Team Guilty of These Killer Mistakes?
Here are five of the most common mistakes we notice when we're called in to resuscitate poorly performing websites. If you tackle these five areas, you may not need to call us at all.
Putting out tons of short, keyword-rich content. Some marketers have interpreted the news "Google likes fresh content" to mean their website will be ignored by crawlers if they aren't putting something out there every day. In fact, while regular content creation is a fundamental goal of any marketing plan, quality is definitely more important than quantity.

If you're putting short blog posts out there regularly—without any real depth or synthesis with other longer-format content—odds are you're doing more harm than good because you aren't providing enough in-depth, informational posts or offers to meet your customers where they're at, nor are you directing them to anywhere other than the beginning or end of the funnel.


Over-focusing on keyword ranking. It's hard to get out of the keyword ranking obsession rut. Keywords were an integral part of SEO for online marketing's first decade or so. Keywords play a slightly different role these days. They're still important, but Google wants more original, thoughtful, genuine content, and their web crawlers are unbelievably good at sussing that out from keyword-rich and information-poor offerings.

While figuring out which keyword phrases are most likely to be used by your target market at various stages of their buying cycle is awesome, this should never over-compensate for writing high-quality material that makes visitors/prospects feel heard, understood, informed and attended to.


Using PPC budgets for bottom-funnel buyers. Investing money in PPC ads is a risk because you're spending precious dollars whether those clicks result in an ROI or not. Thus, many SaaS marketing teams link PPC ads to offers at the sales funnel's tail-end, thinking that will improve conversions. In fact, this totally backfires.

PPC ads should be as evenly distributed across the buyer-cycle strata as the rest of your content so that you have a better chance of nurturing qualified leads into sales. The ROI may take a little longer to tally, but that sure beats the bounce rates from newbies who are scared off by high-pressure tactics.


Buying email lists. Holy cow, don't do this. You want to turn someone off? Populate their inbox with information they don't want or need right now (called spam!). Next time they see your brand, they'll cringe. Purchasing email lists is wrong-wrong-wrong and using them is the digital equivalent of cold calling. Ick.

Instead, grow your email lists organically by cultivating content and creating offers that compel prospects to opt in. Now you're talking to people who actually want to listen.


Becoming trapped in the digital world. Yes, online and mobile searches are the foundation of inbound software marketing, but it's still important to get yourself out there. Attend trade shows, reserve exhibit space at industry-relevant events, volunteer in your community; nothing builds brand recognition like personal connection. So go forth into the public sphere, and don't forget to invite current prospects from your database while you're at it.
If your software marketing lead conversions and/or sales seem to be flatlining, think about these 5 mistakes and start triaging.