5 Things Educational Technology Organizations Need to Know About SEO
As an educational technology marketer, you know what a great effect technology can have on an industry.
Smartphones, media streaming, and telepresence robots have all been extremely disruptive to the EdTech industry. They have also greatly improved the user experience.
Search engine optimization is no different.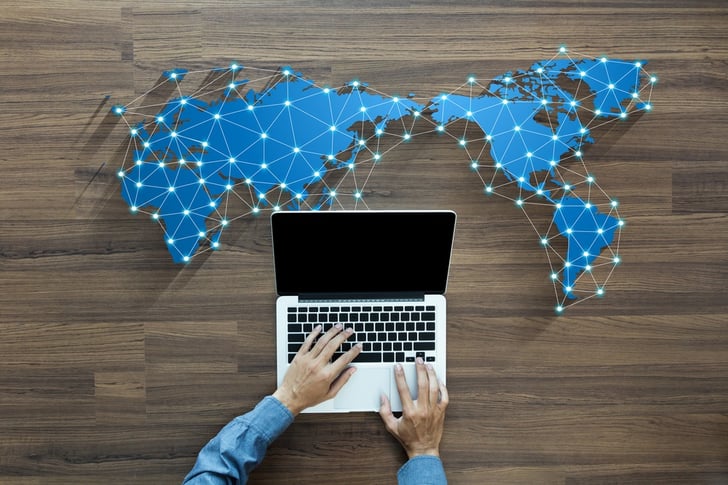 School decision-makers are now hyper-connected and are looking to consume content and find solutions on their terms. Technology has greatly impacted how these decision-makers are finding solutions and should have a major impact on how you optimize your marketing.
To help, here are five things educational technology organizations need to know about SEO:
1. Target SEO to Multiple Buyer Personas
Tailoring your SEO and content marketing strategies requires a deep understanding of your audience, the challenges they face, and the searches they are performing. Marketing solutions to educational institutions presents its own unique challenges because there are a number of buyers to consider.
You will most likely end up with 1-2 buyer personas which will each require their own targeted SEO strategy. When creating buyer personas, consider:
Who is the end user of your technology?

Whether it is students, teachers, or administrators, the end user of your solution will often not be the decision maker, but they are still an influencer that your content and SEO should consider.

Who makes the final buying decisions?

In addition to the end user, you also need to optimize for administrators, principals, superintendents, or any other decision makers that will be evaluating your solution.

What grade levels and departments are you focused on?

Searches for K-12 English solutions will be different than Higher Education STEM solutions.

Where is your audience located?

Identify specific cities, regions, states or institutions.
2. Focus on Pillar Content and Topic Clusters
In the past year, a new way to organize content ideas and approach search engine optimization has emerged which aims to better target user intent by focusing on topics rather than keywords. Based on the way users search, there is much more value in optimizing for an overarching topic related to your business and then creating individual pieces of content that focuses on more specific aspects of that general topic.
Here is how Pillar Content and Topic Clusters could work:
You create a piece of pillar content which is a piece of long-form, high-quality content on a general topic related to your business. For example, a long blog post on K-12 administration that includes all aspects an administrator might be interested in.

Create topic clusters off of your general topic which build and expand on it. For example, K-12 administration challenges or K-12 administration software. These branch off of your main topic and then become smaller pieces of content such as shorter blog posts, infographics, videos, and other content that will all link back to your pillar content.
Search engines will continue to improve results delivered based on user intent, making it more likely your audience will find your content in their searches. Your goal should be to create the best experience for your audience delivering helpful, relevant content.
3. Use Conversational Search Terms
We aren't suggesting that keywords don't have an important place in your SEO strategy. The important thing to remember is the way users are searching has fundamentally changed in the past few years.
When search engines were young, we knew to search for specific terms such as "EdTech teacher collaboration software." Now, search engines have gotten good at determining user intent based on context, history and much more conversational search terms. "How to improve teacher communication" is just as likely to get the user the information they are looking for and is becoming a much more common form of search.
Your SEO strategy needs to take this trend into account by optimizing your content for conversational search terms rather than only long-tail keywords. In addition to creating topic clusters, performing keyword research with a tool like SEMrush or Keywords Everywhere can give you the common questions your audience is asking in relation to your keywords.
4. Make Sure Your Website is Optimized for Mobile
Google and other search engines are making mobile optimization more of a priority every year. With the majority of searches (52.2%) now being performed on mobile devices, it is more important than ever to make sure your website and any content you create is optimized for mobile devices.
Last year, Google released an update that penalized sites that were not mobile-friendly. They also cracked down on sites that included intrusive pop-up ads on mobile.
As an educational technology company, your web analytics probably tell you that the majority of your web traffic is still coming from desktops. You're probably right. While even the EdTech industry is increasing the percent of mobile traffic, the 52.2% statistic is definitely inflated by B2C traffic.
However, that no longer matters as much.
Google recently implemented their mobile first index which has a major effect on page rank. Rather than simply confirming a mobile site as an important metric in search rankings, Google uses your mobile site as the primary way it ranks your web content. This makes mobile a top priority regardless of industry.
5. Don't Try to Game SEO
In December it was revealed Google would be lengthening the search results snippets that showed a short preview of your content. Thousands of SEO experts worked to optimize meta descriptions based on this new length. Then, earlier this month, Google confirmed they had gone back to the old length.
There are a number of important, technical aspects of SEO that you should definitely focus on. Keyword optimization, meta descriptions, and link building are all still relevant to a degree, but they shouldn't be your primary focus.
The above situation is only one example of hundreds where Google has made changes to their search algorithm or SERPs that has had a major effect on how pages rank and how they appear in results. Trying to "cheat" the search engines with SEO tricks means your pages could lose their ranking or worse - get blacklisted - with any random algorithm update.
Instead, focus on high-quality content targeted to your buyer personas and every new search engine update will only improve Bing and Google's ability to connect your audience with your content.
If you want to go more in-depth to learn how you can improve your company's SEO, set up a time to meet with us to discuss your digital strategy.