As an organization seeking to reach a unique audience with a niche product or service, we know it isn't simple to attract the right leads or - if you do – converting them is another story.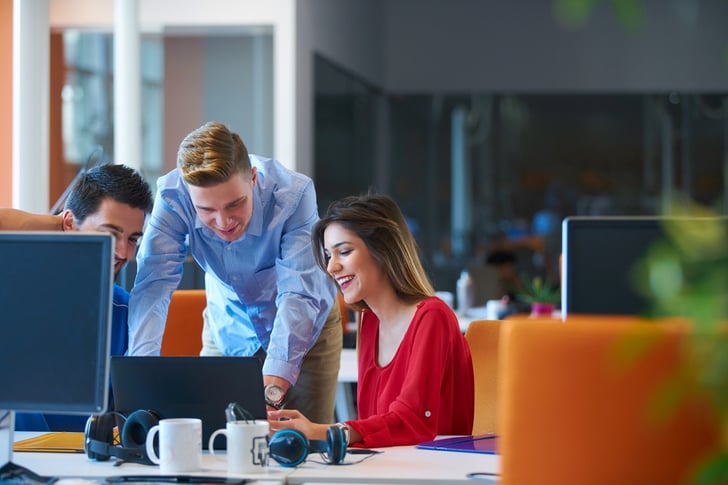 Whether you already have a digital marketing plan in place or are seeking to create a strategy for the first time, consider the following specific recommendations for your edtech company's digital marketing.
1. Reach a Specific Audience by Developing Personas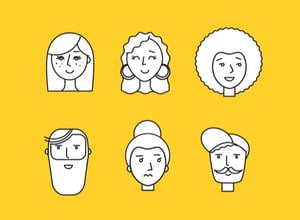 While you may have an idea of who your ideal buyer is, creating specific buyer personas will be incredibly helpful when it comes to certain digital marketing activities. This includes, email marketing, social media, and creating content for your website. For organizations in education technology, it's possible that you may only have a couple personas but you may have several. While you can consider demographics such as:
Job Title: Administrators, principals, superintendents, or teachers
Grade Level: K-12 and/or Higher Education
Location: This might focus on specific cities, regions, or states
Beyond these basics, as you develop your personas, you'll want to create profiles for each so you can…
2. Create a Variety of Engaging Content
Your content marketing includes everything from offers like ebooks and case studies to blog articles and social posts. Regardless of the content you have available so far, it's essential to create content that reaches your personas throughout the buyer's journey. In addition, for potential customers still researching you should have content available that's informative about popular topics in the industry – not just content about your products and services. Focus on pain points and other triggers that drive them to search out a solution to the problem they need to solve. (For a teacher it might be content on how to engage their high school students.)
For visitors just starting to look at your company, you might focus on developing blog posts that introduce them to your product or service. Use the 80/20 rule: 80% of your articles should be useful content that establishes you as a thought leader in the industry. The remaining 20% should be about your specific product or service.
For leads in the consideration stage, having an ebook or guide readily available will provide them with more in-depth information on a variety of topics.
And for those opportunities that might be ready to work with your organization, content like a case study or demo can appeal to those making a decision. If you offer curriculum, such as blended learning programs, allow them to see an actual online lesson.
3. Shifting Your Content Strategy for Search Engines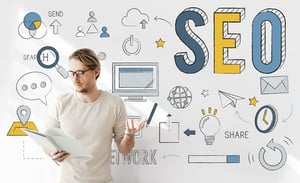 Another aspect of your content to consider, is how well it's reaching your audience. If you create blog posts and other long-form content without first researching what your personas are searching for online, then unfortunately, it's likely no one is seeing your content. In other words, you're writing about what you want them to read, NOT for the problem they are trying to solve.
How can you improve your content?
First, consider that search engines are changing their algorithms based on how people are searching. With the availability of voice search in particular, many searches have become more conversational in nature. Rather than searching for "education technology" someone might search for "video curriculum for grade 5".
By first developing high-quality content (which might mean several blog posts) surrounding one core topic, you can build longer content that links to your blogs and vice versa. When search engines find that your site is structured this way, it gives your site's credibility a boost in search results – which ultimately brings visitors to your site who are seeking the specific information you have to offer.
4. Create Compelling Videos
A great way to engage your audience is by creating video content. Need some reasons why implementing video should be part of your marketing plan?
Consider these statistics:
69% of people have been convinced to buy a piece of software or application by watching a video.
85% of people say they'd like to see more video from brands in 2018
83% of consumers would consider sharing a video they enjoyed with their friends
We live in a visual society. Consider making a video about your product or service and adding it to your landing page. Keep in mind that search engines give more weight to video content. Bonus: Potential customers are also more inclined to share video content.
Don't think that creating a video marketing strategy will break the bank. Sometimes creating a video is as simple as a presentation or demonstration. If audiences have a clear idea of how your product works, they will be interested in learning more. (Explainer videos are perfect for this.)
5. Be Present on Social Media
It's no longer a question of whether or not your company is on social media – it's how present are you on the networks where your audience lives?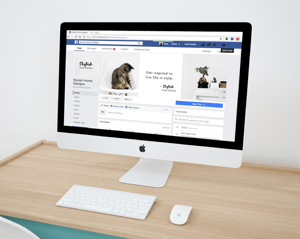 With edtech, there are endless opportunities for reaching your audience. For education professionals, you may have a better chance of reaching them on LinkedIn. However, there are many more who might be more present on Facebook.
Don't forget that when someone is seeking information about a company, they are likely checking your social media presence from Facebook to Twitter. Make sure that each has consistent branding and information about your organization.
As far as using social media as a mode of communication, be sure that someone with your organization is the dedicated responder to any messages your company receives. Often, people perceive a lack of response as a lack of caring about your audience.
Ultimately, only invest time in networks where your audience is spending time.
As you plan your social media campaign, consider the following questions:
Which social media websites is your audience more likely to use?
Are you targeting administrators, teachers, parents – or perhaps all of these?
Most important, make sure that your posts (yes, you can use the 80/20 rule again) drive people back to your website. Cat videos may get a lot of likes, but they don't help your bottom line.
6. Don't Shy Away from Paid Ads
One part of digital marketing strategy that is often overlooked is paid advertising. From pay-per-click (PPC) on Google AdWords to Facebook Ads, there are options for your organization.
Don't underestimate the power of a good AdWords campaign. By running a few ads for a short period of time, you can learn what keywords are reaching your audience the best as well as the types of services or products potential buyers are really searching for.
In addition to search engines, it's even easier to run a Facebook Ads campaign. If your audience or potential audience is present on Facebook, you can target them using a number of demographics like job title, age, and location. You can also choose to target those who already like your page – which can be useful since it's more difficult than ever for businesses to reach their audience with organic content.
7. Create a Digital Marketing Strategy
Lastly, while implementing some of these tips can be useful for attracting leads and future customers, each of these are only a portion of the larger picture.
Developing a comprehensive digital marketing strategy is crucial to seeing results for all of your efforts. A digital marketing strategy sets up a structure for everything you're working to accomplish.
Once you have a strategy in place, you'll be able to focus on a specific plan that includes specific tactics and goals that will determine the success of your digital marketing efforts.
If you need help getting started or just want to chat about any of these tips, book a 30-minute meeting with me here.