Your website is your biggest marketing asset and the centerpiece of all your marketing activities.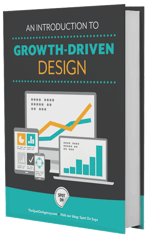 It's often the first place people go when looking for more information on your products or services. It's the place where we drive all of our marketing efforts and is often the first place prospects come looking for information.
Website redesign projects typically come in over time, over budget, and designs are unflexible. Sites often sit for up to two years before being touched again.
Marketers need to shift to a new way of thinking of web design. Growth-Driven Design is a completely new approach to building and growing your website.