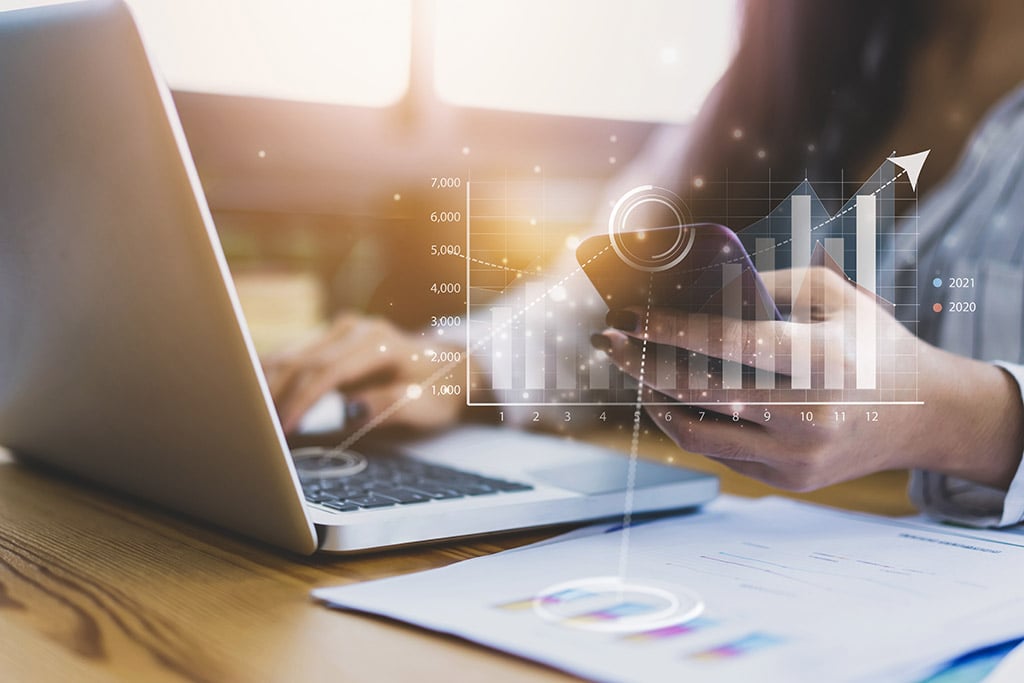 Sales goals are a crucial part of any business. Without sales businesses certainly wouldn't survive, and goals are the driving force in ensuring that profits happen. SaaS businesses in particular have their own growth and profitability metrics to factor into the equation.
While the core of every business is unique, there's one shared element that makes a difference in meeting (and exceeding) those sales goals: leads. With consistent qualified lead generation, you'll hit your target and increase overall revenue.
To help you get a slam dunk in each and every sales goal, let's take a look at some SaaS marketing best practices to follow.
Content Marketing
Content marketing is a key part of any good inbound marketing plan. Inbound marketing itself provides the frame needed to generate qualified leads, nurture them through the buyer's journey, and meet their unique needs once a customer. But where does content marketing come into play?
Content marketing allows you to add value to the discussion of topics your leads are already talking about. Quality content can help you stand out in a crowded market. Plus, with a solid promotion strategy, you'll meet your leads where they already are, bringing them in naturally to learn more about your business.
Going beyond the basics, SaaS marketing can also make use of whitepapers, webinars, infographics, and demos to nurture those leads as they learn more about your business. As their interest grows, you'll have plenty of high-level information on hand for them.
There's a bonus to all the hard work you put into your early content marketing efforts. Once you start bringing in new leads and making use of your promotion strategy, you'll become known as a credible authority on the subject.
Just don't forget to include an eye-catching photo with your content. According to HubSpot, content with relevant images gets 94% more views than content without relevant images.
SaaS Marketing Automation
The leads are beginning to come in. Of course, the next step is to move them down the funnel and ultimately convert them to customers. In this stage, SaaS marketing automation is your best friend.
Work with your team to determine set conversion points. Where do leads typically move from awareness to interest? What needs to take place at this stage to ensure that the conversion happens?
The workflows you develop at this time can later be automated into a streamlined process. You'll also learn more about your leads, their pain points, background, and interests. This information can be analyzed to create buyer personas (or enhance any existing personas).
Marketing automation also ties in nicely with content marketing. Those offers, whitepapers, trials, and demos you've set up will each find their place in the lead-conversion flow.
Social Media Advertising
Through inbound marketing, you'll learn to score your efforts with benchmarks and make changes when needed. You can also bring in more leads with smart advertising. By that, we mean focusing on the channels where potential leads are likely to be hanging out.
Facebook ads, promoted tweets, and sponsored Instagram posts are all effective ways to connect with your target audience. You'll likely reach a wider range of people and will certainly increase awareness of your brand.
SaaS marketing has proven to be one of the most dynamic types of marketing. Stay ahead of the curve by studying the top 5 trends in the field.