Nowadays, technology has already spread throughout every aspect of our lives. To stay ahead of your competition, you are forced to utilize the best of the best strategies and a lot of meticulous planning. There are a wide variety of internet marketing strategies that were developed with an aim to help small business stay on the track of progress. One of the best and most useful being search engine optimization (SEO); with its help you can directly connect to your customers all over the globe.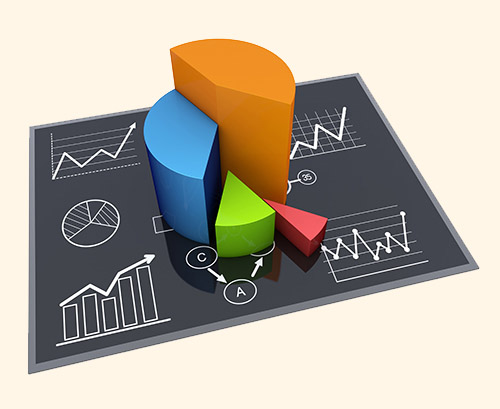 However, even basic techniques evolve in a harsh, competitive environment, and the best SEO has become a multi-layered technique that needs to be fully planned and coordinated in order to yield optimum results for your business. The tasks to prioritize for the best SEO strategy that will provide you with basics for a successful, long-term marketing campaign are:
Keyword Research/Integration

Link Building/backlinks

Thorough analysis and continued monitoring

Keyword Research/Integration
To stay competitive in the fast-paced changing market, you need to build a strong online presence. However, building a website that has no visitors will not do your business much good. The key to success lies in finding the right keywords so that the search engines will match your site with your target customers. With the help of keyword tools, you can find appropriate keywords for your business type. The public has a wide perception about the right terms to search for on the World Wide Web in order to find the product or service they need and with the help of a variety of keyword research tools you can find the best recipe of words and phrases your potential customers might use to find you.
In order to have any hope of giving you traffic that can convert to leads and customers, the keywords must be aimed at an intended purchase (vs. just seeking information on a topic). They should also have enough monthly traffic to make them worth the effort of optimizing for them and the competition for ranking on page one of search engines needs to be middle to low (meaning you won't have an overpowering amount of competition to get traffic for these words).
Keyword integration into your actual website content should flow naturally throughout your site and make sense to the human eyes in addition to the search engines. These keywords and phases will be included in page titles, various other parts of your copy, and possibly even the url address. Finding the right recipe might be a long process so make sure you have clear expectations at the outset of this project.
Link Building/Backlinks
The first goal of link building is to be certain it is being done sensibly and not to gain backlinks just for the sake of having them. Backlinks and link building is simply having other places on the Internet that provide links to pages on your site. In the recent past, there have been some shady practices put in place that made it possible to blanket the Internet with a lot of weak sites that linked back into websites by the thousands. These methods were created for the sole purpose of "gaming" Google and other search engines into assigning value to a website because of the false impression of popularity on a given subject generated by the volume of links coming back to the website's content. The goal is to have sensible, credible links to your content and even a certain amount of internal links back to your own content to make it easier for people to navigate your site. Due to the amount of underhanded practices of the recent past, these techniques must be put in place with greater care to avoid being mislabeled by the search engines as one of the poorer or fraudulent sites. Having a good consultant can help you avoid this problem.
Thorough Analysis
Your analysis should be aimed at examining the broad picture of using the keywords and phrases, generating the content that will go into the strategies you need to follow to build the site and monitoring for how things are working for you. Unfortunately, you can't just build it once and move on to other things. In addition the the keywords and competition factors there are a wide mix of smaller variables always at work. Since these are unique to a particular business, fine tuning will also be something that will be needed on a constant basis. Keeping an eye on what's working and what isn't, adding more of the successful tactics and reducing those that aren't working will certainly keep you on your toes.

You should also monitor your website's visibility and backlinks, comparing your site's performance with competitors. This will provide you with insights about ideas to employ or avoid for your own site, giving you the best possible grounds for further improvement in your marketing strategy.
Search engine optimization has become a rather complex process. Mixing and matching a variety of tactics coordinated with your seo strategy to include social media and other forms of online marketing is a terrific way to make the best out of the hard work you put into developing your website. Though, you cannot learn them all at once, you can affordably win a right "virtual" place for you if you understand how to play the game. The best SEO recipe for you particular business is something that will take time and are undoubtedly worth the wait!
Ready for more on this subject? You might enjoy the following information:
40 SEO Terms Marketers Shoud Know (Search Engine Optimization Glossary of Terms)