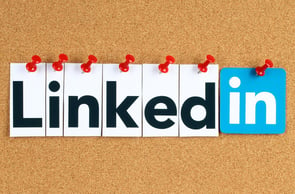 Behold the unbridled power of the well-populated healthcare marketing database. It provides information about businesses and industries, access to decision makers, and the ability to significantly shorten the sales process. Yes, a healthcare marketing database can be the bedrock on which your inbound marketing strategy is built. It allows you to know with precision whether your tactics are working or not – and then make smart decisions about how to enhance them.
That is, if it includes precise information about high-value prospects harvested directly from their LinkedIn accounts.
Your inbound marketing strategy is only as good as your database. And your database is only as good as the information it contains and the relationships that can be forged with its members.
Here's a three-step process for building a database of well-qualified leads for healthcare marketing:
Know your Audience
It's the Golden Rule of inbound marketing: know your audience. And the only way to truly know your audience is to gather as much information about its members as possible.
Collecting a copious number of names is easy. What you need to do is collect a copious number of the right names – and you can't do that unless you know your audience.
Before you even start scouring the internet for intelligence, develop a description of the people who are most likely to be among your best prospects. Identify their industries, businesses, job titles, and geographic locations. They won't have names or faces yet, but at least you'll know which names and faces to look for once you hit LinkedIn and start building your database.
Learn to Love LinkedIn
LinkedIn is the modern-world equivalent of attending a professional conference in the 1990s. Business professionals are lined up, waiting to meet one another. It's a great way to expand your professional network – and do it in a hurry.
Leveraging the power of LinkedIn involves the same essential skill it takes to leverage the power of a professional conference. You have to learn to love it.
Once you've created a LinkedIn profile, populated it with your information, and created and joined groups designed to help you connect with your best prospects, you'll be ready to start reaping the rewards. It's relatively easy to get a couple hundred connections on LinkedIn, but to really maximize everything it has to offer, you need thousands.
And that takes work. So the more you work at building your total number of connections by staying engaged, the better prepared you'll be to build a database that actually contains high-value prospects.
Get Busy Building
Now that you have connected with your best prospects on LinkedIn, it's time to get busy building your database so that you can leverage it as part of your inbound marketing strategy.
Start by visiting the profiles of as many people in your target companies as possible and identifying the true decision makers and influencers. Once you know who they are, add their information into your healthcare marketing database.
Monitor your LinkedIn contacts closely to make sure you know what your prospects are doing in their professional lives, what challenges they are facing, and how your products or services might make their lives easier.
Offer advice and information whenever you can, and make note of your contacts with prospects. This information will help you manage the relationships on a personal level – even if most of the interaction takes place online.
Be ready to react whenever a prospect reaches out to you. And they will reach out to you if you are consistently engaged in LinkedIn, providing useful information and leveraging the unbridled power of the healthcare marketing database.
image credit: rvlsoft / Shutterstock.com