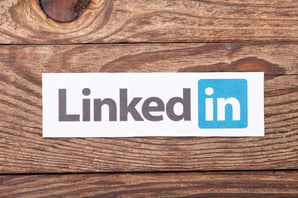 You know your prospects with precision. You've identified them, found them on LinkedIn, and populated a database with their information.
You know your company's value proposition inside and out. You've crafted authentic, personalized messages for your prospects that will inform and educate them, make their lives easier, and drive them to your website.
Now where do you deliver the messages?
It's time to build a LinkedIn group that is aligned with your marketing personas.
LinkedIn groups have become perhaps the most powerful tool in executing an effective inbound marketing strategy. In fact, there is a good chance that your competitors already have their own LinkedIn groups and are using them to connect with your prospects in meaningful ways – ways that convert the prospects into customers.
But it's not too late for you. You can create a group that attracts your prospects as members.
Here's what you need to do:
Start a group. As with everything on LinkedIn, starting a group is relatively easy. In fact, it only takes five steps, which are clearly spelled out on LinkedIn Help. You'll be responsible for naming the group, writing a group description, and then promoting your group to get people to join.


Own it.

As the owner of the group

,

your

name is going to be front and center. You will be responsible for inviting members

,

posting messages, and moderating the discussions that take place. It will take commitment and work on a daily basis

,

but that

'

s a small price to pay for having your name in front of your prospects on a daily basis.


Work it. Starting a group is only the first step. You are going to have to work it –hard. You will have to

decide which articles (some of which might be submitted by your competitors) are featured on the group

'

s forum. You will have to send out group announcements

,

which are delivered directly to your group member

'

s email inboxes. So commit to the work.


Leverage it. Once you have a group

,

it

'

s your job to leverage it as part of your inbound marketing strategy by sending targeted communications to your members. Make sure your company

'

s website is in the group profile.
The more you give to your LinkedIn group, the more it will give you in return in the form of prospects who are likely to convert to customers. Remember, your LinkedIn group is a key component of your inbound marketing strategy, so use it as a lead generator.
You don't always have to be selling – you can and should use the group to provide job leads and referrals and share valuable information that isn't directly related to your company. But you should definitely always be using your LinkedIn group as a lead generator. And that starts with providing strategic messages on a regular basis – like water on a stone.
If you follow these steps, your inbound marketing strategy will be effective and deliver high-quality prospects over long periods of time.
image credit: Miss Ty / Shutterstock.com