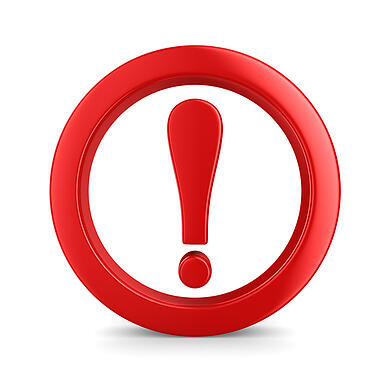 If you're trying to stay competitive these days and have come to the realization that your online presence isn't...well, present. Part of the reason could be the sweeping changes that have come about in the world of online search. Specifically, gradual changes Google has been implementing a little at a time toward some major announcements throughout 2013.
On September 26th, 2013 Reuters published an announcement from Google saying that they launched the Hummingbird algorithm about a month earlier and that it "affects 90 percent of worldwide searches via Google.
How does this impact you? If you haven't been keeping up with these new developments and modifying your online marketing strategy accordingly then you might as well not bother having a website. What you don't know about the sweeping changes that have evolved in the last two years really can hurt you - at least from a business perspective. To complicate things further, many businesses, realizing they need help, turn to outside resources only to find out (or maybe not) that those resources aren't up on the latest wisdom in this arena.
Keep it Simple
The changes announced by Google can actually benefit everyone. At the end of the day their customer is the person conducting an online search so they have to deliver the goods. People expect content that is in context of their needs and wants. All we have to do in the marketing arena is act with transparency and integrity. Be honest, provide as much information about our products and services as we possibly can and work hard to be the very best advocate to people that we can when it comes to conducting business.
Build your entire online presence around the notion of doing all that you possibly can to help people solve the problems within your realm of expertise.
The Method of Delivery
The way you deliver this help is through a well thought out inbound marketing strategy. Identify your ideal customers down to the finest detail and then put up content that speaks directly to the ideal customers. Answering their questions, helping them understand their options and how to avoid pitfalls are all the roots of what you should be sharing with them through your website, social media presence etc.
Most people respond when someone helps them out and want to help you in return. Your job is to provide the mechanism. Post your content and provide means for people to engage by using call to action buttons that drive them to landing pages where they can exchange their contact information for the good content you're providing to them.
Remember Stephen
One of my favorite things about the modern methods of marketing is the way it truly incorporates one of Stephen Covey's 7 Habits - providing win-win solutions. The advancement of technology makes it so that anything less will likely fail. The only question is how long it will take to fail.
Even if Google's motives for changing are in part self-serving, they are in business to make money after all so nothing wrong in that, the outcome will be win-win. Consumers win by finding much better content, much faster, and with less hassle and businesses who put forth the effort win by meeting up with the people best qualified to buy their product or service.
Pay attention, apply what you learn and take advantage of the new climate of win-win.
Choose Your Partners Wisely
None of us has the capacity to deliver all of this spectacular content in a way that best serves our customers without good help. For example, as a Hubspot partner agency we get the expertise of their staff in the inbound marketing space as we help businesses use software to execute their inbound marketing strategy. Our clients win from having us help them in the usual sense but they also benefit by our relationship with Hubspot - it is a completely synchronized effort where everyone is working toward the same goals. Choose your partners carefully, enlisting only those who can demonstrate they are up to speed on the lastest marketing techniques as they apply to inbound marketing. Most importantly they should be squarely aligned with your goals. Whether you opt for an in-house team (even a "team" of one) or seek the help of outsourcing partners do your homework on the front end. A mistake here could cost you in numerous ways if you happen to enlist an "expert" who takes you down outdated paths, charging you for those efforts all along the way.