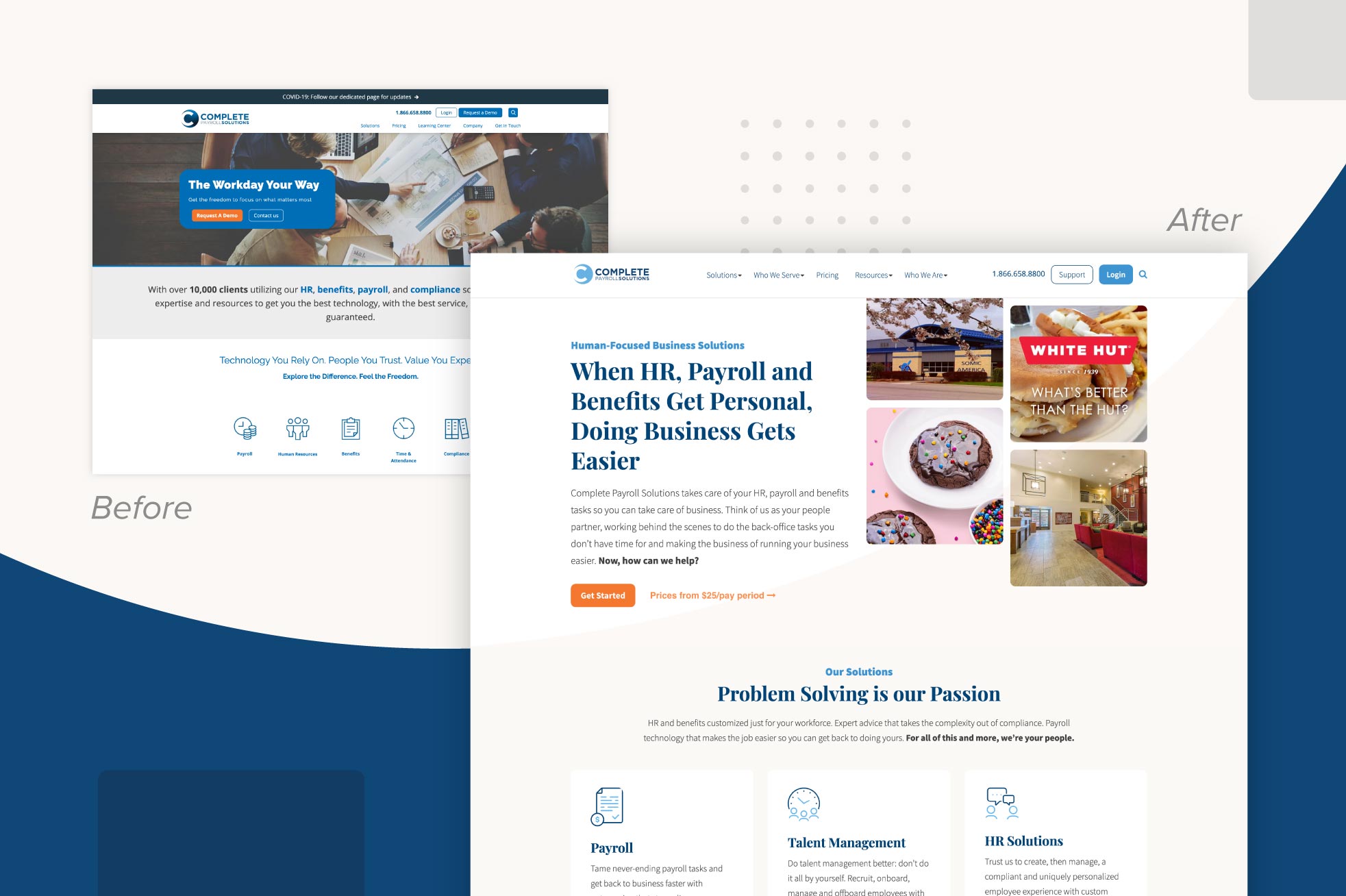 Complete Payroll Solutions is a company that provides payroll, time & attendance, benefits, talent management, and other HR solutions and is a popular choice among many small and mid-size businesses.
The Challenge:
Even though Complete Payroll Solutions blogs regularly and was seeing reasonable traffic to its website, it wasn't seeing enough of this traffic convert to leads. Making a name in the national market also is incredibly tough, with multiple large brand competitors.
The Solution:
Spot On worked with Complete Payroll Solutions to develop the right messaging and site strategy.
Branding focused on a people-first orientation, differentiating from the cold and robotic-like positioning of competitors




The company's logo was updated to reflect a brighter, more modern, and welcoming look

Spot On dug deep into personas to shape website strategy and created a user journey map to identify the best ways to move visitors through the site for conversions

Strategists conducted keyword research and identified opportunities to strengthen on-page SEO

A chatbot communication plan was developed and executed to direct visitors to appropriate company representatives based on need and sales qualifications and interest



The Results:
Website traffic increased significantly. In 12 months, the company saw 360,444 sessions--more than doubling its existing organic traffic.

During the same period, more than 1,000 site visitors engaged with the new chatbot and were routed to sales teams and other staff.