This week at Inbound 2017, HubSpot announced one of its newest tools for customers – Content Strategy topic clusters. While many marketers may feel like they're guessing when it comes to choosing content, this tool will help you approach content the way modern search should be used.
The Way People Search Has Changed
Have you noticed that the way people interact with search engines has changed quite a bit over the last couple years? Not only have people transitioned from traditional search to voice search, but searches have also become more specific and conversational. Instead of typing something like, "restaurants in New York City", we now use voice search and instead say something like, "What's the best restaurant for steak near me?"
With thousands of search term variations that all mean the same thing, it can be difficult for marketers to pinpoint the keywords that will attract their target audience. With many marketers and companies still writing content based on exact keywords, they're falling behind the way people are actually using search.
Optimizing Content for Search Engines & Humans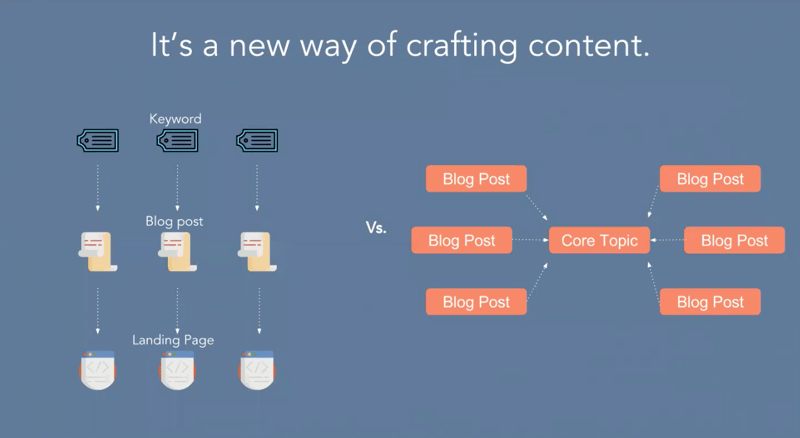 Marketers are realizing that in order to attract the right visitors to a website, they must establish authority on topics and move away from using broad keywords.
This means creating one piece of authoritative content on a topic in your industry and developing a pillar page with supporting content. Once the pillar page is established, supporting subtopics can be created. This will ultimately help your website not only attract more traffic with less content, but better quality leads.
SEO Fundamentals
Let's explore four fundamentals of modern SEO and how HubSpot's new Content Strategy tool makes the process extremely easy for marketers.
Discover fresh new content ideas – The Content Strategy tool suggests sub-topics for your blog posts.
Easily bring your content to life – The new tool helps you build pillar pages and then outline content to use.
Create content for humans and optimize for search engines – As you use the tool, you'll see that it encourages using content that's appealing for real people while simultaneously helping them to find your company.
Celebrate the ROI of your content with your whole team – Soon, you'll find that this strategy will produce content with a greater return on investment.
Additional benefits to creating content based on topics will bring success by:
Providing answers for every question
Increasing visibility and quality leads
Growing sustainable and organic traffic
Increasing revenue
Old Structure vs. New Structure
In the past, HubSpot has recommended researching keywords, developing blog posts around them, then directing visitors to a landing page to download a piece of content.
The new structure suggests creating several blog posts surrounding and leading to a core topic.
What has changed?
Instead of guesswork, you'll have new ideas
You'll move from unorganized content to authority building clusters
Rather than using 1,000 keywords, you can focus on a few topics
In place of a blog that leads to an offer, now the pillar page leads to conversion
No more keyword stuffing, but instead use topic linking
Previously, there was a lack of visibility, but now you can find value in each topic cluster
Setting Up Your Content Marketing Strategy
To begin, create a short term between 2-4 words for the core topic. Next, you'll choose subtopics and attach a related blog post according to what Hubspot recommends. The tool automatically looks for a link between the pillar page and subtopic. In our example below, you can see there are three subtopics showing broken links, meaning that we would need to add links in our blog posts to the pillar page.

Once you've created a topic cluster, over time you will be able to see data for:
Total Views
Contacts Viewed
Customers Viewed
Backlinks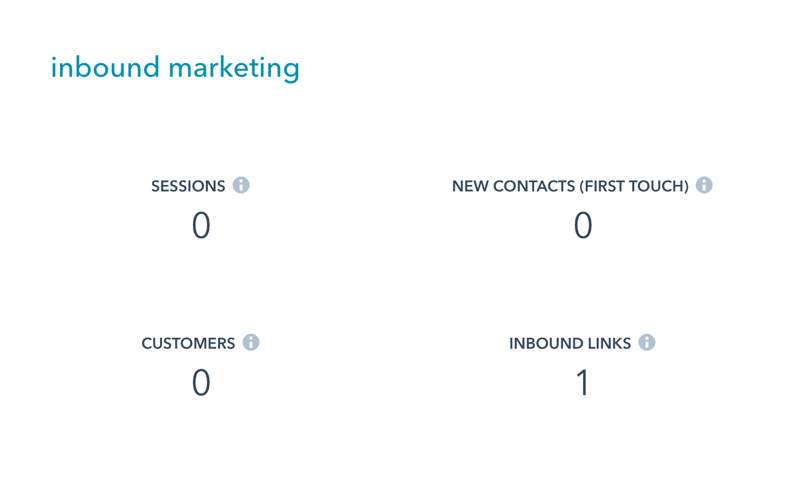 Remember that pillar page content is not hidden behind a form and may seem extremely long compared with the type of content you're familiar with creating. Since the content is more extensive, you should include shortcuts at the top of a page and can also include a CTA to the traditional PDF download that links to a landing page.
Ready to get started with your content strategy? Visit your Content Strategy tool to get started.