86% of B2C marketers report using content marketing, and content marketing expenditures are expected to top $118 billion in 2013—with good reason. 70% of consumers say content marketing makes them feel closer to the company providing the content, and 60% say they feel more positive about a company after reading custom content on its website.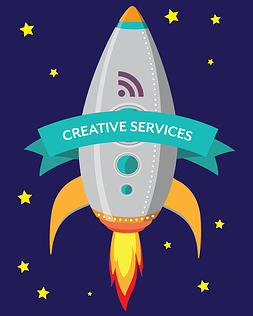 In short, content marketing works. And, your customers are coming to expect it. Content marketing is no longer an add-on that can give a company an edge; it's a core marketing strategy that leaves a hole when it's ignored.
Of course, the prevalence of content marketing also creates a hurdle. There's a lot of content on the web, and it's easy to get lost in the crowd. Thus, effective content marketing requires much more than just putting up a few blog posts or re-packaging a white-labeled e-book. Solid research, a mix of media and strong creative services support will help your company rise to the top of the ocean of content currently available on the web.
Write for the Right Audience
Before you create content—whether it's a blog post, a white paper or a video—you must have a solid understanding of your audience. Know what your prospects are looking for, not just in terms of what makes a great sales pitch but in terms of the type of information they'll find valuable, the length and depth of content that's most appealing to them and the most effective media. If you haven't either assessed your market or worked with an agency to do so before you begin creating content, you risk investing in great materials that fail to do their job simply because they're aimed at the wrong target. The highest-quality writing and most brilliant creative services in the world won't make your content marketing effective if it doesn't speak to the right people.
Get the Help You Need
With the volume of content currently flooding the Internet and the expected increase, your content must stand out. Make a realistic assessment of your internal strengths and where you need support. For example, you may have a crack research team, but need to hire an outside writer to make your technical data consumer-friendly and easily digestible. Or, you may have a great idea for an infographic, but require creative services such as a web design agency to convey the information in a way that's visually appealing and makes the most important information pop out at the viewer.
You can't afford to ignore content marketing, and you can't afford to create mediocre materials. Don't just join the 86% of B2C marketers who are currently taking advantage of this cost-effective marketing channel: rise above them with top-quality creative services, research, originality and careful coordination.