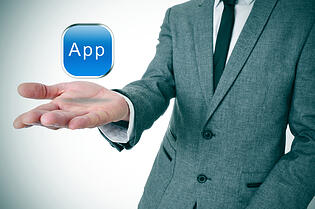 For companies offering SaaS solutions, the mission is to make the complex simple.
Harnessing a variety of elements in different formats and places, you create cohesive hosted software solutions that your customers can depend on to simplify tasks and bring efficiency where it is missing without these solutions.
Because people see your value in making something complex simple there is an automatic expectation that you will display efficiency and cutting edge innovation through your SaaS Marketing campaigns. It turns out that those engaged in software marketing are no different than other businesses when it comes to sorting out the shifting sands of sales and marketing. Just like any other business, they often aren't able to sufficiently address the needs and interests of their prospective customers with their marketing. Even if they already have great content on their website available for their clients, it sometimes isn't easily accessible, which causes page visitors to become frustrated and ultimately go somewhere else.
SaaS Marketing Should Expertly Involve the Web
The special challenge for those in the technology sales arena is that people don't draw distinctions between different types of technology. If your company is so good at delivering technology to solve my problem, why can't you be just as slick and savvy with your website and online marketing technology?
This expectation is a little bit like wanting a professor of advanced mathematics to also be well-versed in every profession that involves complex mathematics. It isn't a realistic one from the professor's perspective but for those who don't understand all the subtleties it seems to make perfect sense. The professor isn't going to have any luck in changing that perception so the better strategy is to find ways to adapt and use it.
How much growth would your company see if you could not only increase the amount of visitors to your website but also be assured that more of them are actually qualified to buy your product? How about having measurable ROI for marketing dollars? Considering how many people looking for software solutions likely begin by searching online, this is an especially lucrative idea for those involved in the SaaS marketing arena.
SaaS Marketing Success Strategy
Although software marketing certainly has some unique challenges, the solution for addressing this issue is the same as with any other business who has a high volume of prospects who are highly engaged on the web. The first step is to get a feel for how your audience perceives your online efforts now and whether the online audience you have is the right one.
Once you have a clear picture of how your business compares in the online arena you can start learning how the web works differently than traditional outbound marketing methods we're all used to from the past. It involves much more than just moving those old tactics into the online environment. The strategy is called inbound marketing and it is aimed at addressing the needs of your prospects and customers using the technology available for online engagement. For the SaaS marketing effort it is a must-have since most people will expect it of you.
By taking the approach of learning inbound marketing strategy, taking an inventory of what you have - from your prospect's and customer's perspectives changing over to methods that actually work and create a measurable return on investment becomes a very attainable reality. You can get started by taking our quiz and get feedback specific to you on where the problems are and how to fix them.