If you're currently planning a website redesign, website assets such as content, inbound links, keyword rankings, and conversion tools are critical to a strong web presence. Redesigning to further capitalize on these assets is the best (and only) reason to think of changing your current site.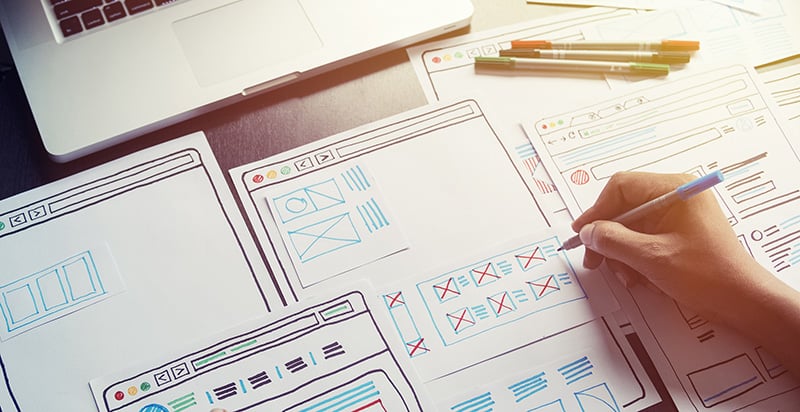 If you do decide that it makes sense to undertake changing your site, creating a checklist of assets is important to insure that they are all transferred in the redesign process. Follow the steps below to make sure you're covered:
Determine how many pages you have. Creating a site map of your current website will make it easier to count your pages as well as determine which pages you want to keep or delete. You'll also want to reference the site map for some of the other steps below.

Figure out which pages are most popular/powerful. Running a quick analysis of your site traffic should show you which pages viewers are spending the most time on. (If they are only spending a second or two on a page, you should determine why!) Once you determine which pages are the most popular, make note of the subject matter. Is it more relevant to your target audience? Can you expand upon these topics to drive more traffic?

Determine how many inbound links you have. Inbound links come from other sites that link to your content. If you have a high number of inbound links, the more you are viewed as an "authority" in your field. You don't want to lose these when you redesign the site. The more sites that link to you, the better you rank.

Establish where these links are coming from. It's not enough just to have links to your site, you should make sure those links are from trustworthy and authoritative sites. These sites improve your credibility and boost your ratings in organic search.

Look up what interior pages have inbound links. If you have a blog, it's possible that you have inbound links to the blog landing page as well as specific blog articles. You should capitalize on those pages by using them to further engage your visitors. Create offers, additional content, and helpful information that will increase your web traffic and quality leads to your site.

Figure out which inbound links are most popular/powerful. Is there a particular site that you are getting a lot of traffic from? This doesn't mean a Google search, but a real website that is somehow relevant to your business. Does the target market of this site somehow complement yours? Can you do more to utilize this info and reach out to this particular audience?

Determine what keywords you rank for before the move. What keywords are people searching to find your site? What's the level of difficulty on these keywords? In other words, what is the likelihood that someone would search on this particular combination of words? Maybe you have a high ranking, but there are not that many searches overall.

Figure out keywords are most effective. Now that you know which keywords you rank for, determine which ones are more effective. Utilize these words in additional blog posts. Or, try creating a page focused just on these specific words. If one particular keyword or keyword phrase ranks higher than the others then you have one more key to reaching your target market. (You don't want to lose these in a rewrite of website copy.)
Redesigning your site to make it more attractive and bring it up to date is a great idea. But, you should only do so if you are also making it more effective and to drive more traffic. It might be a better idea to just update the content. You don't want to lose the rankings that you've worked so hard to attain!