Managing a business can be challenging at times, especially when it comes to marketing. Any business owner knows that you need a decent marketing strategy that will not only reach your target audience, but also provides value to them. When it comes to marketing, design services are crucial; business owners in the healthcare industry can especially appreciate the value of a well-designed marketing campaign as they need to be sensitive toward their customers' needs while also ensuring that they are gaining returning customers in the process.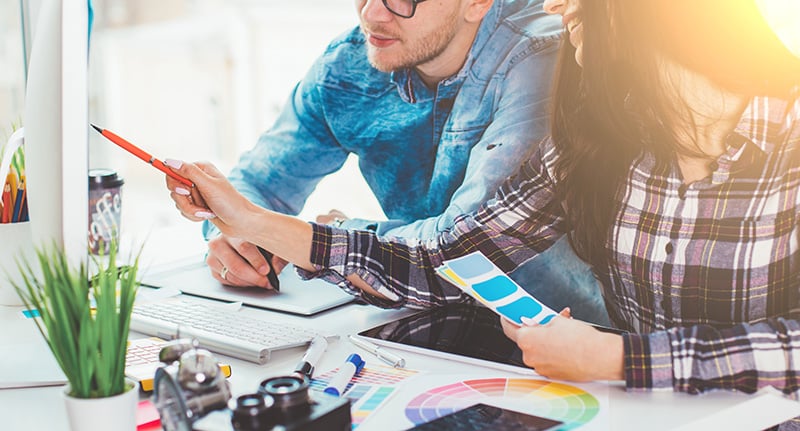 Determine Your Target Market
If you run a healthcare or similar service oriented business you know just how important your target market is. You need to focus on the needs of your customers and provide a solution to their specific needs or problems. Your marketing strategy needs to be focused on them, and more specifically, it needs to capture your brand image and communicate your company's values to the customer. This will keep them engaged and allow them to familiarize themselves with your products and services.
Don't Be Afraid of Change
Don't be afraid to make changes to your designs, it keeps things fresh and it will show that you are continually evolving. People often look at designs of a specific product before they buy; the same goes for your marketing materials, as they associate your business with the image you portray. Have your designers work on a few concepts to test the market, compare the results and choose the best design that will captivate your audience and draw attention to your business.
Add Value to Your Marketing Campaigns

Here are a few benefits of using professional design services:
Make a good first impression

Capture your target audience

Add value to your service offering

Build your company's brand image
These are all benefits that business owners can expect to get when using a professional agency for their design services. Healthcare marketing teams can benefit from acquiring targeted leads and prospects, making it easier to build a list of loyal customers that will support your business for years to come.
Always pay attention to your design, as this is the most important part of your marketing strategy. It can make or break your campaign, which is why you need to work with a professional agency that provides high quality design services to their customers. Using designs that portray your business and build your brand continually to establish your business as an authority in your industry.