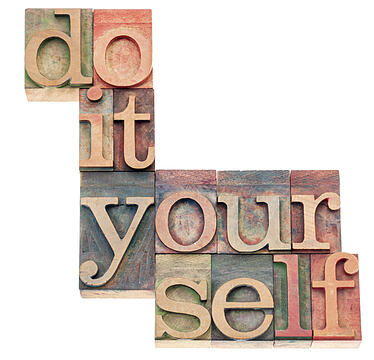 With all of the new tools, software and social media channels that seem to be appearing almost daily, business owners have the ability to do their own marketing more effectively than ever. More than once I have heard business owners say, "I don't need to spend my cash having an agency do social media for me...all I need to do is spend a little time and I can do it myself."
As the owner of a business of course you can do it yourself, but here are a few questions you need to ask yourself first.
If you are spending time doing social media, are you actually paying more for it than if you had it done for you? Every minute you are spending not developing and growing your business is a lost business growth opportunity.
Oh, and the old adage, "time is money" is still true in today's market. Just how much money is your time worth? Sure, you can spend two or three hours writing a blog, but is your time better spent doing things that only you can do - like networking, getting new clients, interacting with current customers and staff, personal development and the multitude of other tasks that you need to be handling?
Hours you spend not doing things that only you can do are basically just lost growth potential for your business. You are missing business opportunities by trying to handle things that are better outsourced to experienced people who can accomplish your online marketing goals faster and more effectively.
The strategy behind the concept of online marketing using social media is called inbound marketing. Below are some of the primary components you will need engage to implement it:
Social Media Marketing
Too many people think that social media is limited to just posting cute animal pictures, what you had for lunch or dinner, or asking your buddies to like your page. Social media marketing should be part of a broader marketing strategy that, when done correctly, engages your customers and helps move your site to the top of search engine ranking. When it is done without a bigger strategy to lift it up, it can be a total waste of time and money. One advantage to social media marketing as part of a broader inbound marketing program is the ROI can be tracked, monitored and improved if you use the right tools. You can easily see if your investment is giving you a return that is greater than your expense. These metrics also help you fine tune the strategy, once you see what isn't working you can experiment until you find what does produce results. The one option you don't have is to ignore social media – because your competition isn't ignoring it and neither are your customers. More and more both of them are using these online tools to meet their individual goals so you can learn from their experiences and use them to help push your goals forward.
SEO Services and Content Development
You'll need to invest time to create great content on a regular basis, using keywords that are relevant to your website and industry with the dual purpose of keyword ranking and painting a clear picture of what your business does to solve a consumer's problem. Also, the content needs to be great - the better the content, the better the results. Blogging works best when it done at least three times per week since the more content you have out online about a given topic the more opportunities there are for people to find it and engage with it. Once you have some fantastic content going out on your blog, don't forget to include new offers along with it that link back to your website and further work to convert visitors to leads, prospects and customers. Once you've decided to tackle this aspect of your own marketing, you'll want to sit down and build a good strategy that is focused around your keyword ranking plans and some solid goals for what you want this content to produce for you.
Or your agency can handle all that for you, while you focus on increasing your sales.
Email Campaigns
There's much more to a great email campaign that just creating an email and sending it out to an email list. Emails need to be targeted to your customer needs or what he is looking for and sent out weekly. They need to contain online forms that need to be tied to auto-response emails and the contact information that is captured needs be stored in a segmented database that can then be used for even more detailed and granular email campaigns.
Or your agency can handle all that for you, while you focus on increasing your profits.
A good estimate of the time it would take to complete this online marketing is a minimum of 50 hours each month. A business owner cannot find an additional 50 hours of time each month that they can dedicate to marketing – it's not practical to even try. So you can either hire a new employee to focus on marketing, or hire an agency that is a specialist, and knows how to get you marketing results that match your sales and profit goals.
At the end of the day, it's more about the results of marketing than the cost of marketing.
Let your agency handle that for you.