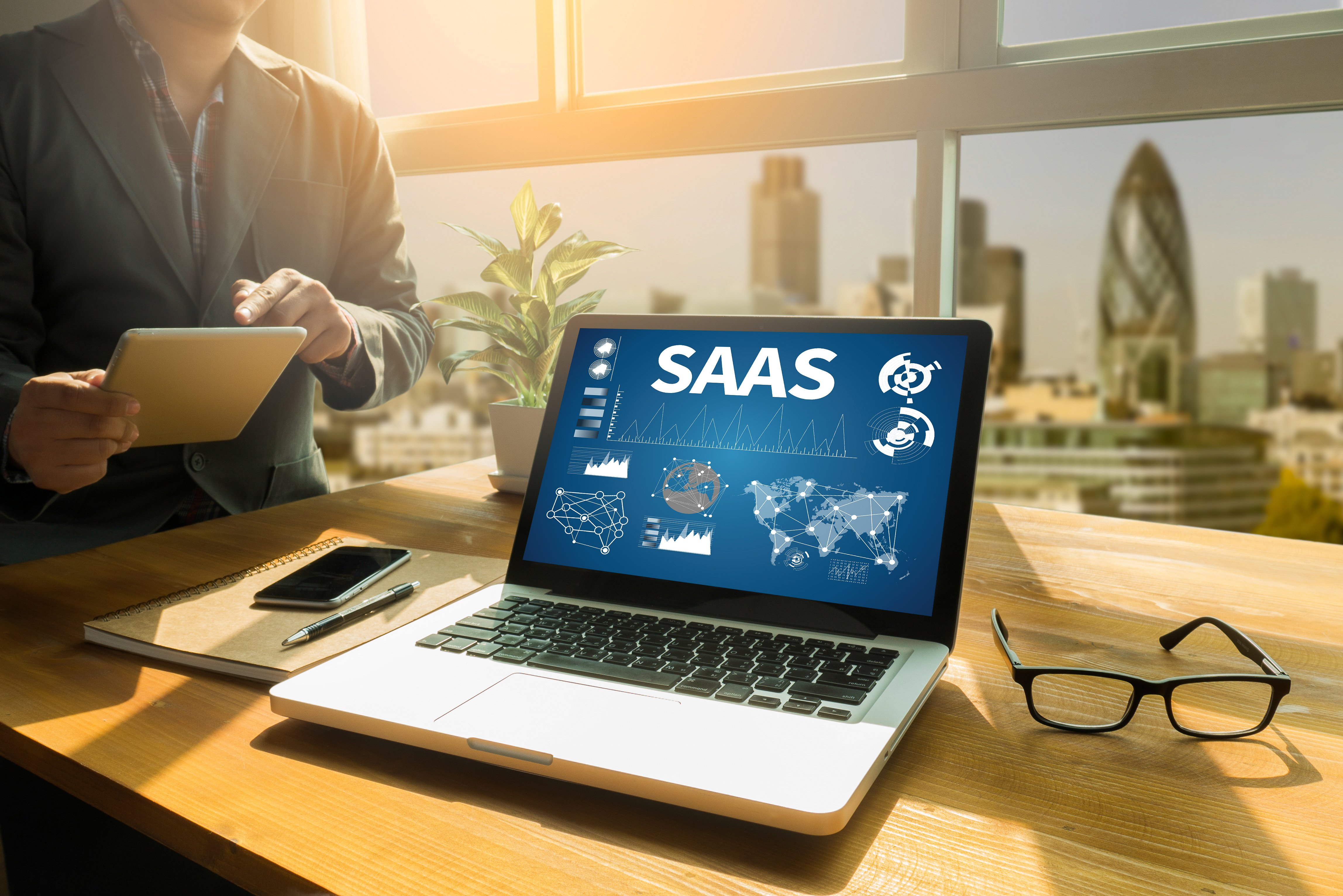 When you partner with a digital marketing agency, you need to feel confident that they really understand your business. Healthcare software marketing has a unique set of challenges, and not every agency has the right combination of marketing expertise and specialized knowledge of the healthcare sector to build a high-performing SaaS marketing funnel for healthcare.
Download our ultimate guide on developing and implementing your SaaS healthcare marketing strategy.
Whether your healthcare SaaS business has already started working with a marketing agency, or you're just in the process of choosing one, here are 3 questions you should consider when assessing a partner:
1) Do they show a clear understanding of what makes healthcare SaaS marketing different?
Healthcare SaaS companies operate in a particularly challenging marketplace. The healthcare software industry is crowded with big-name players. Healthcare buyers are notoriously cautious in their purchasing habits. The healthcare purchasing cycle is slow and involves a complex set of stakeholders that all need to approve buying decisions.
If you've found the right digital marketing agency, you'll notice that they demonstrate a clear awareness of the challenging nature of the market. They'll be familiar with both the healthcare software sector and the SaaS marketing funnel. You'll see that their strategy specifically addresses your customers at every stage of the buying journey, and also provides solutions to engage and retain customers after purchase.
2) Have they created a marketing strategy that addresses every stage of the SaaS marketing funnel for healthcare?
You're likely already aware that the buyer journey for SaaS software is more complex than the traditional marketing funnel. The typical marketing funnel looks something like this: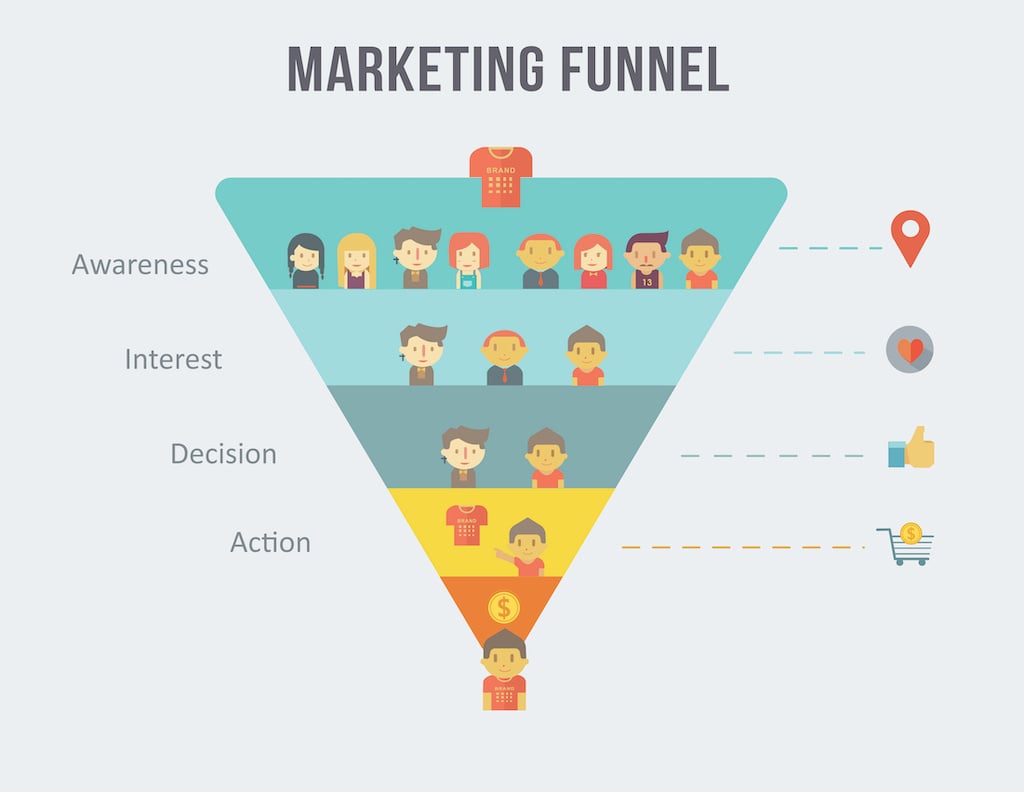 At the top of the funnel, marketing campaigns attract the attention of leads. Lead nurturing content encourages your leads to spend more time researching your product. Those with an intent to buy then evaluate your product and compare it to other solutions. Finally, your sales team moves in, offering demos and securing lead commitment, and finally purchase.
So far, so good – but SaaS marketing funnels for healthcare look rather different.
For one thing, profitability for SaaS companies is tied to customer retention as much as it is to acquisition - meaning that your marketing strategy needs to address your existing customers as well as reach and attract new leads. In particular, SaaS retention is tied to how useful your software is to your customers on a regular basis – meaning that a significant portion of your marketing should be focusing on product training, customer engagement, and community engagement.
In other words, the SaaS marketing "funnel" isn't really a funnel at all! In fact, the long sales cycles means that healthcare SaaS "funnels" might look more like this: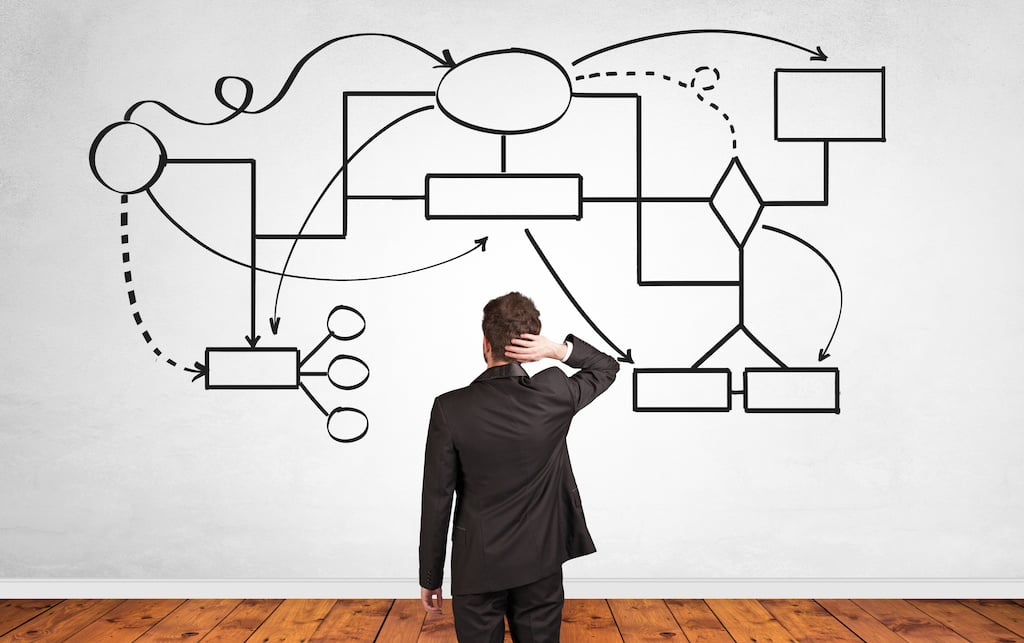 Your leads may revisit each stage of the buyer journey. Different stakeholders may be engaged at different decision stages. Or leads may jump in far later in the sales process, after receiving a recommendation from a respected contact.
Therefore, you'll know you've found a digital marketing agency who can tackle the unique challenges of healthcare SaaS marketing if you see that they are working toward a comprehensive marketing strategy that will target leads at every stage of the convoluted buyer journey.
3) Is their approach to content aligned with the SaaS marketing funnel?
The right digital marketing agency will identify opportunities for content marketing that align well with the complexities of the healthcare marketing funnel. For example:
CONSIDERATION STAGE
For healthcare SaaS leads who are considering purchasing a software solution, educational content may be the most useful content. Healthcare software buyers tend to be bombarded with information, and a "hard-sell" approach is likely to be seen as overwhelming and potentially irritating. However, webinars, case studies and use cases, Q&A sessions, datasheets, and how-to video content can all help to engage prospects and demonstrate your unique value proposition.
The focus should always be on providing value to potential customers with relevant, specific and targeted content. For instance, when we partnered with Prevounce, a healthcare SaaS, to develop their digital marketing strategy, our experience in the healthcare sector enabled us to spot opportunities to establish Prevounce as an industry authority with specific thought-leadership articles on trends such as remote patient monitoring (RPM).
The resulting surge in search performance (ranking in the top 10 on Google for more than 50 keywords) delivered a 2000% rise in demo requests.
DECISION STAGE
At the decision stage, healthcare software buyers are comparing your SaaS against alternatives. These leads will benefit from free trials, live demos, recorded demos, and ROI calculators that will help them understand the benefit your products can offer them.
Bear in mind that some stakeholders within the healthcare organizations you're targeting may still be at the evaluation stage, while others might have already reached the decision stage.
In addition, it's perfectly possible that a lead at the decision stage might go back to the evaluation stage if they run into any red flags. Therefore, at this point you need to identify and address any trust issues or concerns that your prospects might have that could give them cold feet.
For instance, your content marketing strategy could focus on establishing authority and industry expertise for your company. For Prevounce, we realized that a coordinated, consistent PR campaign that placed guest posts in well-respected industry publications would help to reassure prospects at the decision stage.
Thanks to our extensive network of connections in the healthcare sector, we were able to generate media relationships for Prevounce in respected national industry publications, such as Becker's Health IT, Healthcare IT News and Physician's Practice.
This was highly effective not only for helping move leads from the decision stage to final purchase, but also for generating new leads at the evaluation stage by improving brand awareness.
ADVOCACY STAGE
In the healthcare SaaS sector, your success depends on your ability to transform your leads into customers, and your customers into long-term advocates for your software. The right digital marketing agency will understand this, and ensure that your marketing strategy focuses on both acquisition and retention. Appropriate content for the post-sale advocacy stage includes:
Exclusive content
Free training courses
Email newsletters
A free and user-friendly knowledge base
Customer-only events
Discounts on additional products or services
Of course, no marketing strategy can guarantee overnight results – but if you've found the right digital agency and focused on targeting each stage of the SaaS marketing funnel for healthcare, then you should expect to see tangible increases in real-world metrics within months. Our marketing strategy for Prevounce, for example, delivered an 8600% increase in sales meetings and a 1600% increase in closed deals within 8 months.
If you'd like to find out more about how Spot On could help your healthcare software company with your digital marketing goals, click here to schedule a time to chat with us.