Is Facebook part of your inbound marketing strategy?
Facebook is to social marketing what Google is to SEO services: it's the staple platform of choice. Using Facebook to drive traffic, sales, and increment branding can be tricky, however, so here's a helping hand. Here are three critical pillars of effective Facebook marketing:
Content that Drives Referral Traffic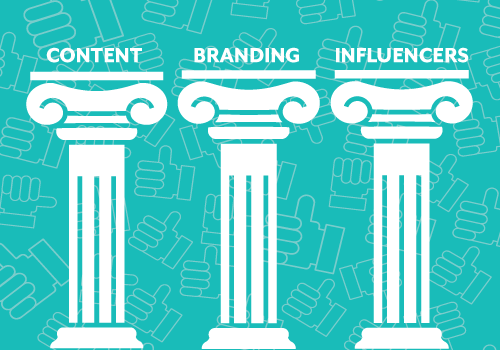 Facebook is rife with content and is indeed one of the most oft used sharing and syndication platforms where websites push their content to a targeted and engaged audience. The key to maximizing the content pushed to Facebook is making it attractive enough that users click on the included links.
Some critical facets of highly "clickable" Facebook content that contributes directly to inbound marketing strategy include the use of visuals, engrossing copy attached to the visuals, and efficient target marketing.
Visual Facebook content is the most viewed sort of content on the social platform -- they're viewed even more than video. When these updates show up on News Feeds they're like banner ads along a highway: if you use the right visuals on a great topic, you can pull your readers over for a click-through.

The copy or text accompanying the visuals needs to convey the message as well as incorporate a quick call to action in a succinct manner. Status updates are second to images when it comes to content engagement on Facebook. People still need the raw data offered by text.

Targeting your audience on Facebook entails a couple of things: the right timing of the post and the right topic. Relevance of topic isn't as much a problem because users who "Like" your page are bound to be interested in your subject matter, but the approach and the angle of the content need to be unique: fresh, exciting, or timely.
Engagement that Increases 'Influencers'
Your "influencers" are your fans who actively spread word of mouth for your Facebook page. In social media, influencers are nearly as valuable as actual clients, and the two are not mutually exclusive. As people spreading the word for you at no cost, influencers are obviously important for inbound marketing strategy. Make it a point to foster engagement within your page to increase your influencers.
With each "Like," comment, or share on your page comes the opportunity to draw in more fans, since the Facebook friends of your fans will see their engagement. Make sure that they would deem what they see relevant, engaging, and valuable.
Branding Geared for Social Media
Branding is an all-encompassing effort that spans everything about your business from your marketing to your corporate culture, and, of course, it is inevitably important for inbound marketing strategy. Branding for social media, however, is unique because it's a combination of standard branding (brand association), customer service, engagement, and reputation management.
As an open platform from which your fans can reach out to you, your Facebook page can be a help desk, a review and feedback hub, and a discussion forum all in one. Throughout your interactions with fans remember to brand, display your best customer service effort, and handle any concerns as efficiently as possible. How "amiable" you are on Facebook directly impacts how much your fans would trust your links to lead to relevant and valuable webpages, which of course influences inbound marketing strategy.
Developing an inbound marketing strategy for Facebook is akin to the careful and measured planning of landing page design with the unique factor of real time engagement and discussion. Keep these three pillars of effective inbound marketing strategy and you can develop your own approach to Facebook marketing.