Generating Leads Via LinkedIn: 7 Inbound Marketing Stats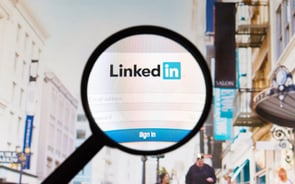 Facebook, Twitter and Instagram may get the wider share of the spotlight, but LinkedIn is a valuable healthcare marketing tool. As such, it should be included in your healthcare establishment's lead generation plan.
There's a good chance you're neglecting LinkedIn's networking potential because your lead generation efforts are targeted more towards prospective and current patients. However, LinkedIn offers a way to generate leads from the medical industry itself.
In addition to putting you in the sight range of leading and upcoming medical stars that can build your brand's reputation, good impressions will garner valuable professional referrals that make a marked difference in the patient roster numbers.
Inbound Healthcare Marketing Stats to Inspire LinkedIn Action
We've said it before and we'll say it again: social media strategies, including a LinkedIn lead generation plan, are one-part art and one-part science. Make sure you've nailed both aspects to support your LinkedIn marketing campaigns.
image credit: dennizn / Shutterstock.com