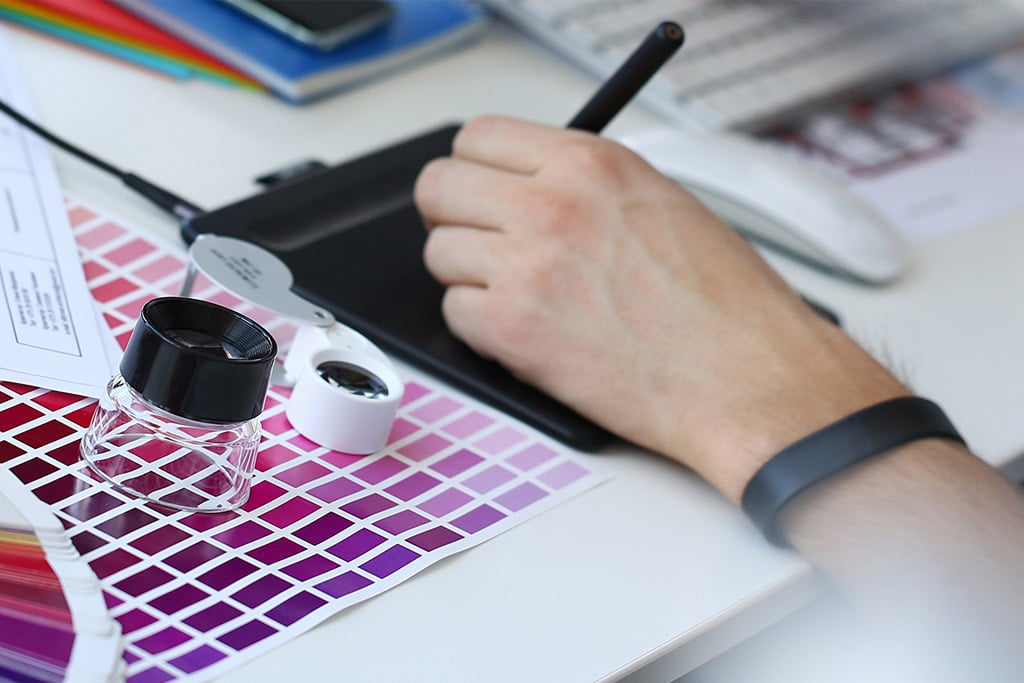 Working in conjunction with your inbound marketing content, your website has a job to do – it has to attract, engage, inform and, most importantly, drive action. And while you can't tell a book by its cover, many would-be clients get a key impression of your business through your website. That's where graphic design services come into play.
Nobody likes a homely homepage, of course, but good graphic design isn't just about making everything pretty. The creative services company you choose has to work as an integral part of your team to develop and nurture branding, foster online presence and contribute to SEO results.
So when you're deciding on a graphic design services provider, consider …
Fit with your company. The design services company right for you isn't necessarily the big award-winner or the flavor-of-the-month creative shop. The best graphic design for you is the one that fits your company's culture, image, branding and goals. When you examine the portfolios of would-be graphic design partners, do so with an eye toward how their approach correlates with yours. A good shop listens, understands, and creates graphics that fit your vision – not theirs. (That said, be flexible enough to entertain your creative shop's ideas for improvement on your site – that's their core competency.)
Website performance. You know how real estate agents like to say "location, location, location"? In the world of web design, the manta is "navigation, navigation, navigation." While edgy individuals may opt for cool abstraction on their site, you work in the real world of business, where the coolest graphics in the world won't do you any good if your website is so confusing that visitors "bounce" away in frustration.
Every element of your site – particularly the homepage and the lead-generation landing page – must be clearly laid out so visitors know where they are, what's going on, and what to do next. The best way to determine if your navigation will be effective? Have your design company create a "wireframe" version (the skeleton of a page minus most text and graphics), and test it out on some willing customers.
Logos and collateral graphics. Is your logo a memorable, up-to-date and engaging vehicle for branding? Or is it stuck in 1980s fonts? Some of the biggest industry names revise their logos to keep up with the times; your graphic design services provider should have the artistic chops to help you create a logo that resonates with your target market.
To complement your logo and website design, develop collateral graphics – like select images or color palettes – that are optimized for mobile devices, social media pages or HTML email to help reinforce your brand.
Pretty is as pretty does. The beauty of your website is more than skin-deep; after all, it's the content that drives interest in your products and services. Augmenting your message with the appeal of good design services enhances your brand and contributes to inbound marketing success.