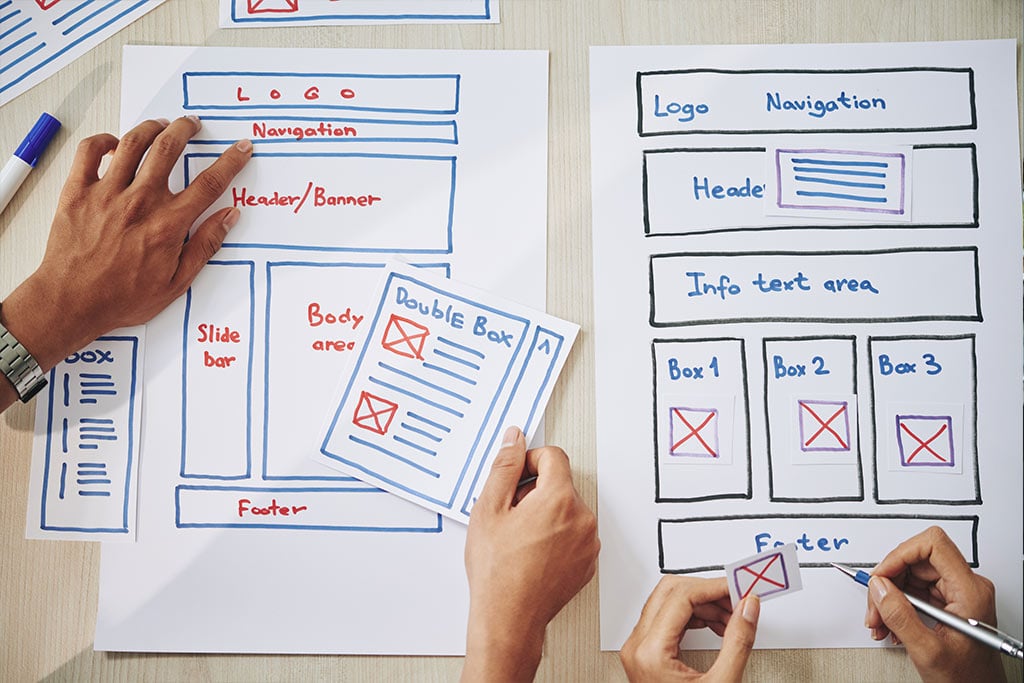 Traditional web redesign takes months to complete, requires a large budget, and leaves you without a current strategy in place for lead generation while the new site is being built. Even in a best-case scenario you will need to repeat the redesign process within a two-year period; in the worst of cases, the new design will be ineffective at generating leads and demand an immediate redo.
The good news is there is a alternative that is less time-consuming and costly that will help you achieve your goals. It's called growth driven website design.
What is Growth Driven Website Design?
Unlike traditional design, which consists creating a single layout and sticking with it, growth driven website design involves continuously making tweaks to aspects that are ineffective and amplifying successful ideas. By testing every adaption to your website and making a series of slight adjustments, you are able to optimize every detail of your site while maximizing resources.
How Does Growth Driven Website Design Generate Leads?
By utilizing your website design in your inbound marketing efforts, you gain leads through offers, calls-to-action, and other tools that send users to your website. Once prospects have arrived thus far, they are almost within your reach – meaning an attractive, modern site that is easy to navigate and appeals to visitors can make or break a conversion. Based around analytics, you can use split testing to discover how simple changes to your site's colors, size, and positioning of elements may increase leads.
This new approach to design also allows you to make updates as necessary, taking into account factors such as marketing campaigns, Internet trends, and new technology. You can implement every idea immediately instead of waiting until your next website overhaul.
How to Redesign Your Website
The process is best divided into two phases, the first of which is all about strategy. This involves researching everything you'll need for your redesign, developing goals, and defining buyer personas. You'll also need to conduct a website audit to determine important factors like how users arrive at your site, what they are doing on your site, and reasons why they may leave without converting.
You will use the above information to compile a list of ways you can improve your site, including all the features you would implement in a perfect world. In the final stage of phase one, condense your ideas to the most essential for improving lead generation.
The second phase is the launch of the initial new site. It is similar to traditional redesign except that instead of being a singular unveiling event, it is an ongoing process. Over the following 11 months or so, you will test, fine-tune, and optimize every element of your design.
Save Time, Save Money, and Get a Better Result
If you are serious about increasing leads and optimizing every aspect of your website, avoid wasting time on a traditional redesign. Instead, access the benefits of the growth driven approach.