In 2018, everyone is talking about video marketing, social media marketing, user experience marketing, even AI marketing. So is blogging on its way out?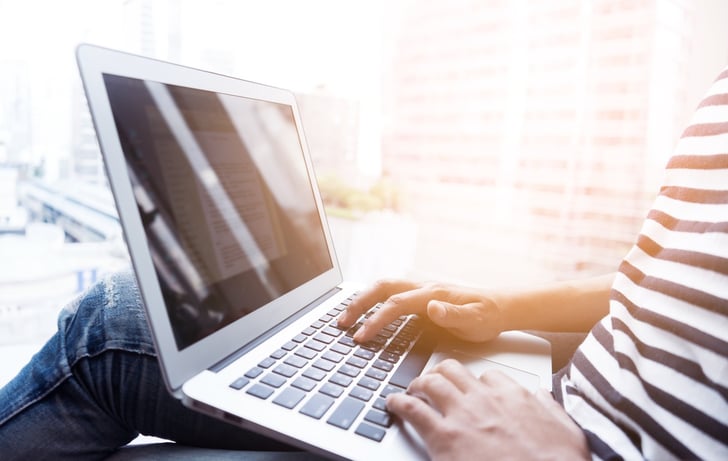 The answer is a resounding no. Blogging should be a key component of any solid healthcare SaaS marketing strategy. Here's why.
Blogging helps clients find you.
Tech Client found that you have an astonishing 434% higher chance of ranking highly on search engines if you feature a blog as part of your website.
HubSpot reports that businesses using blogs in 2018 get 67% more leads than those who don't.
Content marketing experts rate blogs over all other marketing techniques.
Respondents to a recent survey by the Content Marketing Institute reported that blogging is their most critical marketing tactic - over email newsletters, social media, and video.
Blogging helps you get your message across.
Your blog is the ideal place to refine your marketing messages, show how you differ from the competition and connect with your target personas on a more human level.
Blogging in the Healthcare Software Market
Blogs are important for all businesses - but they are especially effective for companies in a crowded, slow-moving industry like healthcare. Blogs enable you to connect with your target market - a crucial factor in a conservative market like healthcare, where winning buyer's trust and establishing your credentials are fundamental to getting their business.
Blogs are also a great way to engage multiple stakeholders; diverse, high-value blog posts can appeal to all the different decision-makers involved in purchasing your product. Finally, reaching your leads with useful blog posts keeps you front-of-mind through the painfully lengthy healthcare software sales cycle.
Building an Effective Blog Content Strategy
But not all blogs are created equal. Blogging without a solid blog content strategy is likely to be a waste of time and resources. A useful blog that drives leads to your business needs to be carefully planned to fit into your overall content marketing strategy.
In fact, the Content Marketing Institute found that 62% of the most successful content marketers have a written strategy - and this is especially critical for blogs. A clearly documented blog content strategy makes you more likely to reach your target buyer personas, but also saves you time that you might otherwise waste on irrelevant topics that won't help your SEO or leads generation rates.
To create a blog content strategy that fits into your overall content marketing plan, here are the steps you'll need to follow:
1. Get clear on your target personas
Blogging is a great way to connect with potential buyers - but to do so, you'll need to be crystal clear on who you're trying to reach. In the case of healthcare SaaS, you'll likely need to take multiple personas into account, given the complexity of the healthcare software sales process - but in the case of blog content, you should aim to address 1-3 personas maximum. You'll also want to do some research into where your target personas spend their time online, what content they prefer, and what topics are most relevant for them.
2. Define your goals for your blog
Consider how you want your blog to fit into your overall business goals. Are you hoping to find new customers, engage potential buyers already in your pipeline, boost your reputation as an industry authority? Adding specific metrics will be a useful way to track your success - bearing in mind that even a blog built on a solid strategy can take weeks or months to start delivering measurable results.
3. Research your target keywords and begin brainstorming topics
Selecting the right keywords makes sure you keep your blog relevant and search engine optimized. There are a number of online tools that can help with this process, such as Keyword Planner and Yoast. Finding keywords can be a great way to start brainstorming topics and keep your blog focused on your target market. However, it's important not to get too caught up in keyword research and SEO, and forget the main purpose of any blog - to connect and engage your readers.
4. Write useful, relevant, evergreen content
This is of course the key to a successful blog - creating content that your readers will find worth reading and sharing, that engages them with your company and informs them of your message.
5. Set up a blog calendar and promotion plan
Just as important as the blog itself is how you will let the world know about your blog. Will you use social media to promote it? Will you post on your site, or guest post via the sites of relevant industry influencers? You'll also need to get clear on how and when you'll post - frequency and consistency are key to any successful blog content strategy.
Blogging is here to stay in 2018 - and can be a highly effective way to generate new business, engage your market, and build your brand online. But without a strong blog content strategy, you risk simply wasting your time. If you'd like our help setting up a blog that works for your healthcare SaaS business, we'd love to hear from you. Schedule a free consultation to discuss what we can do for you.