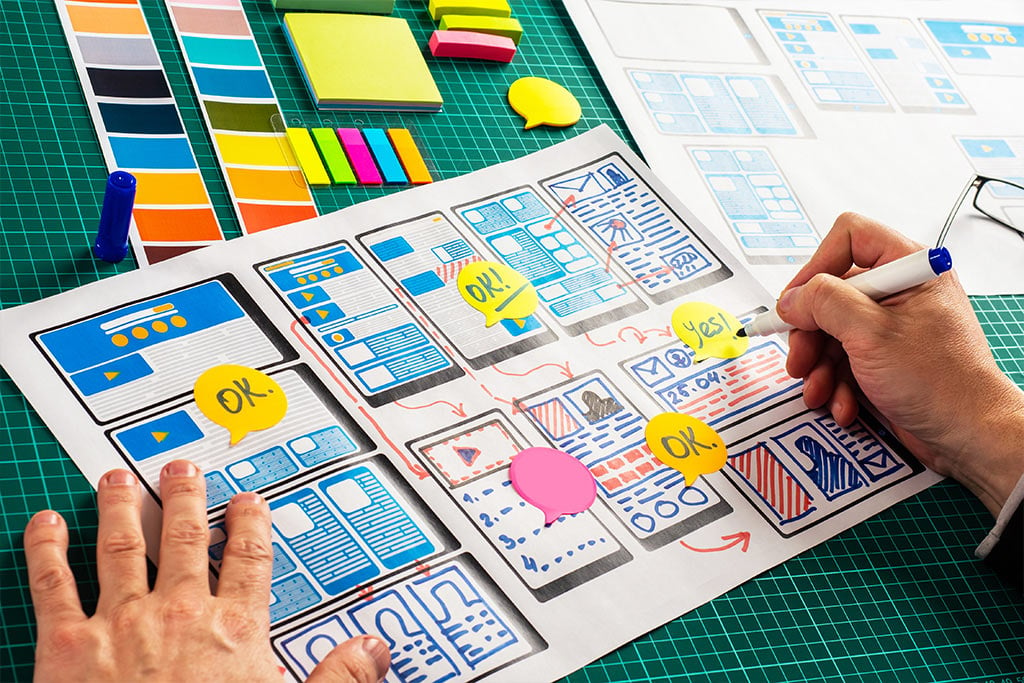 "Hi there! Glad to meet you! And now that we've just met, will you buy something from me?"
Uhhh… no.
Just as you (presumably) wouldn't hand over money to a stranger, you cannot expect visitors coming to your website from your inbound marketing efforts, who know you only from some blog posts or Twitter feeds, to make that dramatic leap right to the end of the sales funnel. Not yet.
The vital middle area of the funnel involves landing page design. The function, message and design of landing pages contribute to lead generation in a way your homepage just cannot match. (In other words, you don't want to be cited by Marketing Sherpa's Landing Page Handbook as among the 44 percent of clicks for B2B companies that bypass a landing page for the less useful homepage.)
What makes the landing page so useful is its single-minded approach to capturing lead information in exchange for something of value – typically some special content like a white paper or ebook; or an exclusive offer like a free consultation. Good landing page design makes its case for this exchange without confusing, intimidating or overwhelming the visitor.
The elusive perfect landing page
While there's no such thing as a single "perfect" template (though the example here gives you a good thought-starter), a successful landing page design involves many of the elements of your other content – a benefit-oriented headline, easy-to-scan layout, and a call to action among them.
What to leave out? Distractions: the About Us page, auto-loading music or video, opt-out hyperlinks, cheesy "FREE! FREE! FREE!" language, promotions for other goods or services … anything that stops the visitor from understanding why he's arrived and what he's expected to accomplish.
Details matter
Landing page design that works best plays off the branding of your site and blog, but has its own personality – one that complements the persona of your target customer.
Brief copy, contrasting color and easy-to-follow navigation all help your visitor. Unbounce suggests a few more subtle (and not-so-subtle) design cues especially for landing pages. Among them:
Whitespace around the call-to-action; "allow it to stand out from the rest of your design," says Unbounce.

A single color theme for the landing page – with the CTA in an eye-catching contrast

Images of people (or even animals) with their gaze focused on your CTA.
Form following function
Unlike your website or blog, only your landing page includes that all-important lead-gen form. Designing a good one has confounded many a marketer. "The key here is to balance the size of the barrier (how much personal data you are asking for) with the size of the prize (what you are offering in return)," says Visual Web Optimizer. "Awkward or overly personal questions can put people off …, while super long forms just serve to make people sigh and hit the back button." Don't err to the side of too much caution, either – a form that's too brief or generic lacks the vital data you'll need to qualify the lead.
Cool extras
If you have great customer reviews or comments from your social pages (known as "social proof"), consider a place for them on your landing page. "Do you have data about how many people have already downloaded this specific offer that you can highlight on the landing page (e.g. `2K people have already downloaded this ebook!)?," asks HubSpot. " That's social proof, too!"
Happy landings
Testing every element is the best way to find that combination of landing page design and messaging that resonates with your leads. Your web design agency provides you with the landing page design expertise and analytic skills to help make your page a success.