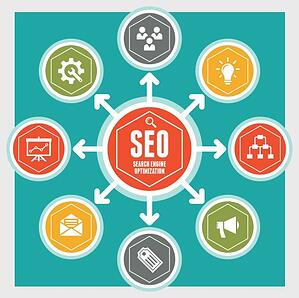 SEO services? Isn't that just thinking up a couple of keywords and sprinkling them in some website pages?
Not if you're serious about attracting visitors to your website, nurturing them into qualified leads, and finally converting the best leads into customers. To compete in today's lively, ever-evolving inbound marketing environment, you need the nimble and flexible services that an experienced SEO consultant can deliver.
Consultation and Assessment
Assessing your current website to determine its strengths and, especially, its weaknesses in terms of search engine optimization (SEO), messaging, navigation, user experience and more, SEO companies work with you to establish inbound marketing goals. Once you determine your goals they help create a viable strategy, then determine the tactics that help narrow the untold millions of people on the web at any given moment into those most likely to respond to your website.
Content Creation
The foundation of inbound marketing is unique and valuable content – blogs, videos, e-newsletters, whitepapers and more – that resonates with your target audience and drives them to your website to learn more. The typical B2B or B2C company may have difficulty ensuring a steady stream of high-quality content while it focuses on its core business. But the core business of an SEO service is content. The agency you choose will ultimately become an "arm" of your in-house marketing department, providing content with text, design and branding that's SEO-focused.
SEO Integration
It's not enough to just sprinkle SEO into your content – you have to integrate it correctly and consistently. Done right, your content becomes more attractive to local search engines and heads to the top of the results page, where people can find it faster. Done wrong, your content could trigger Panda and Penguin algorithms, which identify and flag low-value sites. The best SEO agencies know how to make integration look effortless to your target audience, from remarkable content, to compelling calls-to-action, to a landing page that turns visitors into leads.
Analysis
Utilizing the most sophisticated analytic and metric software (far beyond Google Analytics), SEO services home in on the best SEO choices based on the words and phrases your target audience is most likely to enter into a search engine; determine the number of visitors who convert to leads; measure visitor navigation, time-on-page and other key metrics. The best service providers use these metrics to consistently refine and refocus your inbound marketing to continue drawing optimum SEO results.
SEO Services Work FOR You
Yesterday's "outbound" tactics – like newspaper ads, Yellow Pages and cold calls – are on a dramatic decline. As your customers increasingly migrate to the Internet, it's still not enough to just have a website. You have to optimize that site for SEO while using the full resources of the web to help people discover your site – not stumble upon it.
SEO services can help you reach all your online marketing goals, while you keep your focus on the core competencies that make your company so valuable.
Are you utilizing your blog to its fullest potential? Download our free eBook on business blogging.