The Information Revolution of the 1990s set the stage for a new way of educating. By the year 2000, 95 percent of elementary and secondary classrooms had internet access. Chalkboards were replaced with interactive whiteboards. Schools added computer labs and created smart classrooms.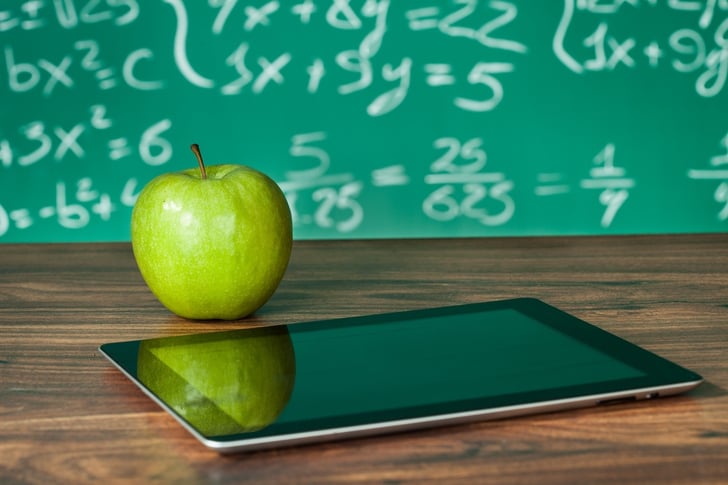 Technology increased access to post-secondary education with web-based classes and bulletin board-type platforms for instructor/student forums. Educational institutions embraced new technology to automate administrative tasks. They increased transparency with public-accessible websites and used email to keep communication with parents and students flowing. These advances laid the groundwork for what was to come.
Connected Students Bring an Evolved Pedagogy
Over the past decade and a half, cellular network technology, Wi-Fi, and cloud computing have radically altered the way people connect, communicate and conduct transactions. Educators could not ignore this change as their students arrive to class each morning with cell phones in their pockets. The new technology is not just an additional tool in a teacher's kit; it has become the way students interface with the world.
What Has Changed?
Cell Phones Became Smartphones
When cell phones first arrived in the classroom, educators saw them as distractions, objects to be confiscated, as texting became the modern equivalent to passing notes in class. It was an unwinnable battle, and now students use their devices to connect with their teachers and classmates. They use them to conduct research and perform math calculations.
Computer Labs Are Replaced With 1:1 Devices
Computer labs required a class trip down the hall to access the internet. This changed with the introduction of laptops and tablets in the classroom. The vast resources of the World Wide Web are now available at each desk, changing the format of many lessons from teacher-presented materials followed by seatwork to one that sent students on a learning journey with teachers serving as facilitators.
Electronic Grade Books Became Multi-Function Classroom Management Systems
The administrative tasks of taking attendance, recording grades, and communicating with parents were streamlined with district-wide systems. These tasks are now incorporated into classroom management systems that offer flexible, dynamic lesson planning capabilities, real-time formative assessments and increased collaboration abilities.
AV Equipment Made Obsolete With Media Streaming
Multi-media lessons once relied on video cassette tapes, CDs and DVDs. Broadband service and the rise of video-sharing websites such as YouTube have made it possible for educators to tap into the newest information, and even live-stream events for education in real time. The introduction of virtual reality headsets offers students an immersive learning experience.
Distance Learning Labs Go Mobile with Telepresence Robots
Distance learning labs allowed schools to combine resources to offer specialized classes across districts. Today, distance learning is enhanced by telepresence robots, allowing remote teachers to better interact with students.
New Educational Technology Enables Student-Centered Learning
The old teacher-student model, one that characterizes educators as holders of knowledge and students as receptacles that need to be filled, has gone the way of the one-room schoolhouse. Computers in the classroom made a game of math drills, gave students instant feedback on ELA work and allowed them to travel the Oregon Trail. Technology in the early years of the 21st Century did make learning more interactive, yet there was still a passive component to the programs. Students were lead along a scripted path. They would complete an activity and advanced to the next.
Modern education theory emphasizes that students not only need to learn content, they need to learn how they learn. To develop this metacognition, students need some autonomy in their learning. Students will move on to college and career in a global economy, and their education needs to prepare them for this larger perspective.
Educators have come to realize that career training no longer means teaching a specific set of trade skills. The jobs of the future have not yet been created. Students must graduate with adaptive critical thinking skills and literacy in the new forms of media to be prepared for what lies ahead. The newest technologies make this possible by enabling self-paced learning, collaboration with peers and project-based study.
The Challenge for Educational Technology Marketing
Hyper-connectivity has changed the way instruction is delivered. It has also changed the way consumers, including school decision-makers, do their shopping. They are not in the market for products; they've become numbed to product-promoting ads. They are seeking solutions and smart marketing departments will position their companies as experts who will provide those solutions.
Models for implementing the newest theories in education come and go with predictable regularity. Each new school year brings new buzzwords, new ways of grouping students, delivering instruction and assigning homework. New products will be met with skepticism. EdTech companies need to retool their marketing departments. Marketing efforts must focus on informing and educating, rather than pushing products, to establish trust and assure the skeptics.
To learn more about ways to align your marketing strategy with today's marketplace, contact Spot On.