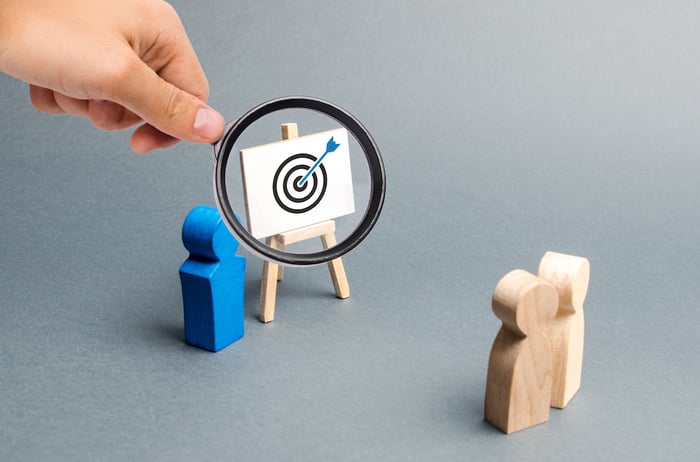 Healthcare SaaS companies face a double challenge. On one hand, they must overcome the complexities of marketing to the healthcare sector – the long sales cycle, cautious buyers, and a crowded, highly competitive market.
Download our ultimate guide on developing and implementing your SaaS healthcare marketing strategy.
On the other hand, they must also deal with the marketing issues facing all SaaS companies – customer churn, an intangible product, and a target market already swamped by information overload.
In short, healthcare SaaS marketing is tough.
However, the best SaaS marketing companies have developed techniques to stand out from the crowd and connect with healthcare customers. In this blog, we'll break down what separates the best from the rest.
The Best Healthcare SaaS Marketing Companies Start with a Strong Digital Marketing Strategy
Great digital marketing starts from a solid foundation – a well-defined, long-term digital marketing strategy. Without a strategy in place, it's too easy to fall into the trap of short-term marketing campaigns that rarely deliver ROI.
To reach healthcare customers, start by building a solid picture of your target audience. Persona interviews, key team member interviews, competitive analysis, and keyword research can all help to build buyer personas that will help focus your messaging, choice of platforms, content and other marketing initiatives to deliver the best results.
For example, when we worked with Cureatr, a medication management SaaS, we used the target audience as the foundation of our marketing strategy to make sure that we connected with healthcare software buyers. As a result of this aligned approach to the end-to-end marketing strategy, Cureatr saw dramatic improvements in their key marketing metrics, including a 563% increase in marketing qualified leads.
What Makes Content So Important for Healthcare B2B SaaS Sales and Marketing?
The best SaaS marketing companies recognize that content marketing is vital to reach B2B customers in competitive sectors like healthcare.
Content marketing is an excellent way to connect with your customer because:
It's highly effective.

In fact, as many as 80% of your potential customers appreciate learning about a company through targeted, high-quality content, according to research by Demand Metric.

It keeps prospects engaged during the sales cycle.

Dazzle your qualified leads with useful, relevant, and authoritative content, and make sure that they keep your product front of mind during the long software purchasing processes so typical of the healthcare sector.

It builds trust.

Content that demonstrates your expertise will prove to your potential buyers that you understand their sector and the challenges they face.

It improves your search results (SEO).

No matter how strong your SaaS product is, nobody is going to buy it if they don't know about it in the first place. In today's digital world, if you want to be seen, you have to be on the first page of Google. In fact, 75% of all internet users never scroll past page one.

So, how do the best SaaS companies get to the top spot in a Google search?

Content marketing, coupled with an effective search engine optimization (SEO) strategy.

For instance, when we worked with our customer Prevounce, a healthcare SaaS startup, our main aim was to increase organic traffic by improving their search engine results.

To deliver the results they needed, we identified the SEO keywords to target that were relevant to their potential customers without being too competitive. We then created extensive content based on these keywords to help Prevounce to move up the search results. Today, the company ranks in the top 10 for 50 keywords, directly contributing to a 2000% increase in demo requests.
Marketing Strategy B2B SaaS: How Can Email Lead Nurturing Help?
Top SaaS marketing companies often rely heavily on nurturing leads via email marketing. Email lead nurturing can be a powerful way to reach healthcare customers because:
Emails are easily customized and targeted.

For instance, with a tool like HubSpot, you can add your customers' names to the email subject line automatically, increasing open rates by up to 14%. This is optimal in a sector like healthcare SaaS, where winning trust and building a relationship with your target market is critical to closing the sale.

Emails establish your authority.

Email campaigns can be a great way to showcase your industry expertise with ground-breaking content and industry news. Again, you can tailor each email sequence to your different target audiences, meaning that you can connect with all the stakeholders involved in healthcare software purchasing decisions.

Emails maintain lead engagement.

The healthcare sector is notorious for long sales cycles. To keep your leads interested during the purchasing process, regular emails can help remind them of your software's unique value.
Why Do the Best SaaS Marketing Firms Prioritize Healthcare Software Demos?
Product demos and trials are extremely important in the healthcare SaaS sector. Software demos are still the most effective way to demonstrate product value to potential customers.
Depending on your resources, the most high-impact software demo is a live walkthrough of your products' benefits by a member of the sales team. For B2B SaaS companies, the conversion rate for live software demos can be as high as 50%.
The best SaaS marketing companies will, therefore, often focus their efforts on increasing the number of leads who download and use a software demo. Driving more demo downloads can be as simple as optimizing your web design to make it easier for your prospects to find your demo. Other useful techniques for increasing demo downloads include:
Polishing up your web copy so that customers have a clear idea of what to expect during the demo;
Increasing social proof by adding testimonials, company certifications, or client logos to your demo application page;
Reframing your demo as a coaching session or Q and A with a healthcare SaaS expert who can address common issues your clients face.
Connecting with healthcare customers can be a challenge. However, by combining a solid digital marketing strategy, compelling content, customized email campaigns, and an optimized product demo, you can ensure that your SaaS business stands out from the crowd.
If you'd like to know more about Spot On could help your healthcare SaaS company get great marketing results, please click here to schedule a time to chat with us.