Learn how to reach your audience in a tough industry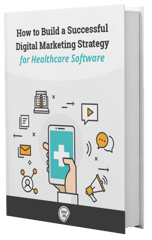 With global healthcare spending on the rise, this means that companies and organizations in the healthcare industry are more willing to invest in new technologies. However, marketing and selling to the healthcare industry can be tough – and convincing organizations that your solution is the best fit for them is challenging.
Our guide offers best practices so you can build a successful digital marketing strategy, including:
Staying ahead of healthcare marketing trends
The necessary components of a digital marketing strategy
Whether or not you should use marketing automation
Aligning sales, marketing, and development teams
Using personalization
Maximizing your ROI
Download our guide to learn how to improve your digital marketing strategy.