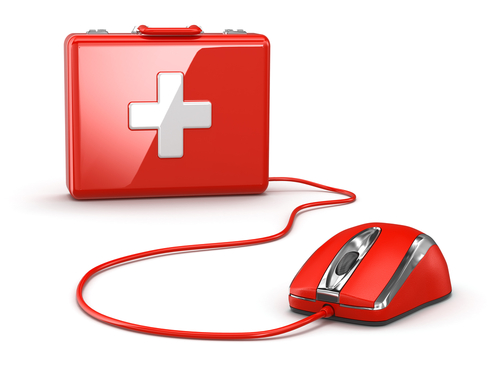 Your healthcare marketing is in a state of transition – from yesterday's "outbound" methods (direct mail, display ads, Yellow Pages) to today's inbound marketing strategies designed to align with the web-surfing habits of your current and prospective patients.
At the heart of inbound marketing is content: those blogs, white papers, videos and articles that attract attention and build credibility. Producing that great content (and avoiding the pitfalls) is a process that demands attention and detail. But that same content is now what people expect, and search for, online.
First things first
Before you craft your first blog or roll the camera on your first video, discover who your audience is and what they want to know.
Creating customer (or, in this case, patient) personas is the recognized tactic for inbound marketing. Personas are carefully compiled profiles of your target audience. They're based on research, not guesswork, and doing it right can be a challenge. Start by getting all of these details recorded into documents that you will likely fine tune, add to and adjust according to the changes taking place in your business over time. Understanding exactly who you want your marketing content to resonate with, "speak to", with your online content is an absolute necessity but taking the time to develop rock solid persona information is the most often skipped step of businesses when they set out to create their online presence. In turn, this is often why they aren't seeing any notable, measurable results from their online efforts.
Each completed persona (and you can have more than one; in fact, as a medical or dental practice, you may have many) will look like a mini-biography of a typical patient: age, income, habits, health concerns, even what social networks they frequent.
Armed with this background information, you can begin to design healthcare marketing content that appeals specifically to this target audience.
Let the content generation begin!
Healthcare marketing is a short description with a large meaning – anything from "building your brand" to providing ongoing support for patients and your community. But ultimately, this online strategy works to get you discovered online – no small claim, considering the many other healthcare providers competing for the same audience. And to get there, you need great content that builds your credibility and earns you better page ranks from Google.
Ask your patients
Who better to direct your content creation than those who will benefit from it? Talk to patients (and vendors, associates and peers) about what health topics resonate with them. Chances are you'll find a pattern – if your target audience is Baby Boomers, for example, you'll likely find more interest in helpful content for their age group. If your targets work in small businesses or are entrepreneurs, they may want advice on the Affordable Care Act. And don't underestimate the audience for self-help. "As healthcare shifts to a prevention model," notes Franklin Street's 2013 Healthcare Marketing Trends Report, "marketers have an opportunity to use social media to empower patients by helping them help themselves."
Tap into high-quality vendors
Don't sweat the technical stuff. Content creation is more than just writing a blog. You'll need an editorial calendar; talented writers, graphic artists and videographers; what search engine optimization (SEO) works best for your needs; a Facebook presence and a clear direction in what kind of content is best suited to drive your target audience to your website's landing pages which is where visitors can become converted into qualified leads ready for further nurtruing and follow-up toward becoming patients.
Most companies don't have the time or manpower to commit to the dozens of smaller tasks involved in running an effective online marketing system and turn to inbound marketing professionals who makes it their business to orchestrate the generation of content, understand the big-picture strategy that's crucial to actually having results and are equipped to measure the effectiveness of a comprehensive online presence. By tapping your in-house expertise to provide the actual "voice" of your practice, the mechanics of getting it all out there online can be efficiently managed by an outsource partner working with your in-house staff. The people who work all around you on a day to day basis are often the best source of your healthcare marketing content and best able to contribute the personal touch needed to speak directly to the people most likely to want to become your patients. From nurse practitioners to billing specialists, each one has an area of expertise that can make for a high-value blog or video. The mechanics of preparing and delivering the content online can then be managed by outsource partners of your choosing if you aren't equipped to take care of it with internal resources.