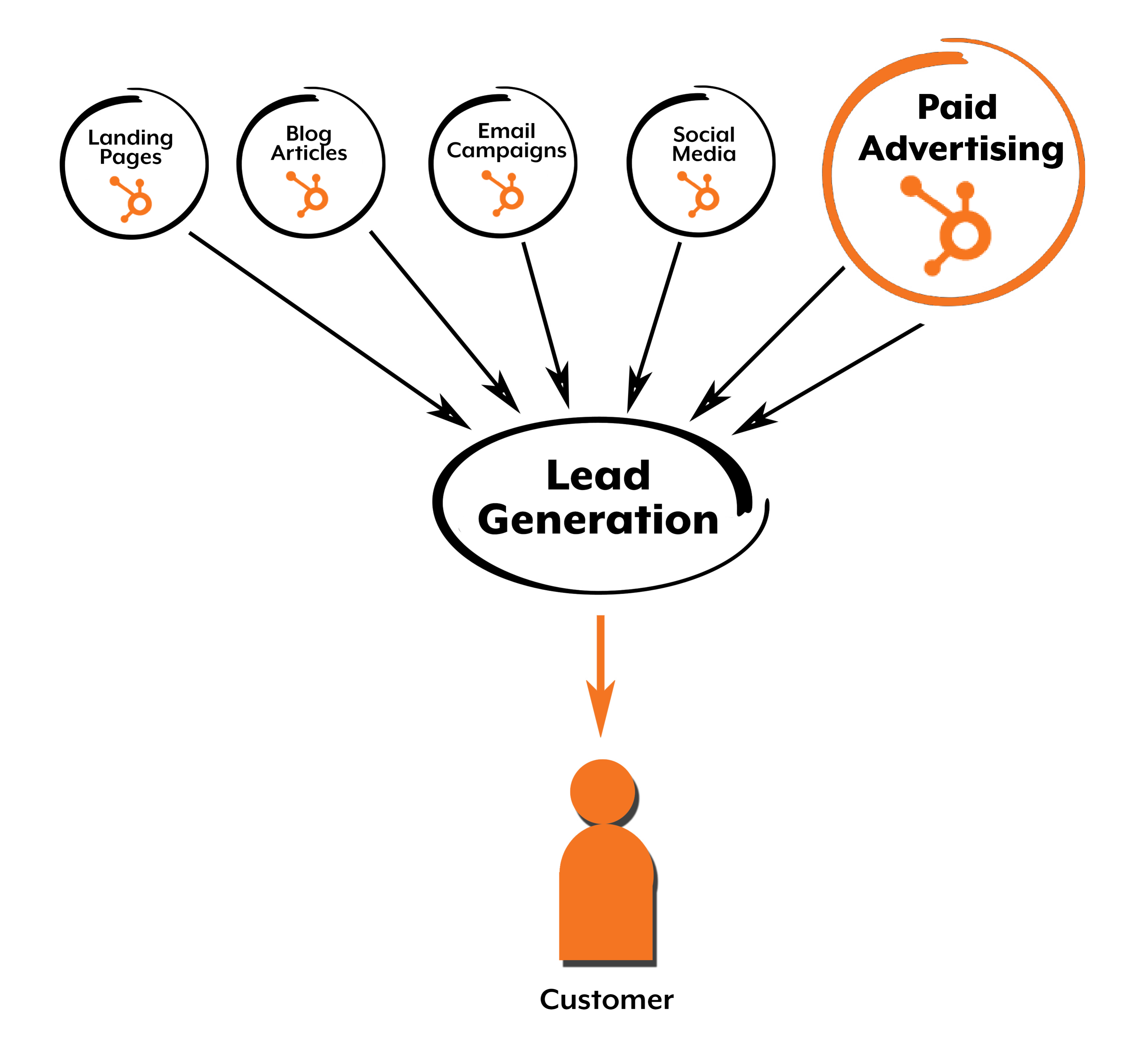 Paid ads and inbound marketing together? Say it ain't so Joe!
For years we've talked about how you should focus on drawing traffic to your site through relevant content. Build it and they will come. Provide relevant content that resonates with your target audience and they will love you for it. But what if you want to jumpstart your inbound lead generation efforts through paid ads? Promote it and they will come... faster.
In typical HubSpot fashion they have made it possible for you to do just that! Announced at Inbound 2015, Brian and Dharmesh have made it possible to create paid ad campaigns directly within your HubSpot portal though Ads Add-on. The beauty of it is that you tie them directly into your existing inbound marketing efforts.
Ad Campaigns made Easy
With HubSpot, you already have insight into which of your posts are performing well on Linked In, for example. With the Ads Add-On tool, you can use that insight to leverage that info and create search and social ad campaigns right within HubSpot. One quick view of the Ads ROI Dashboard and you'll know which clicks convert into leads and customers, for each ad.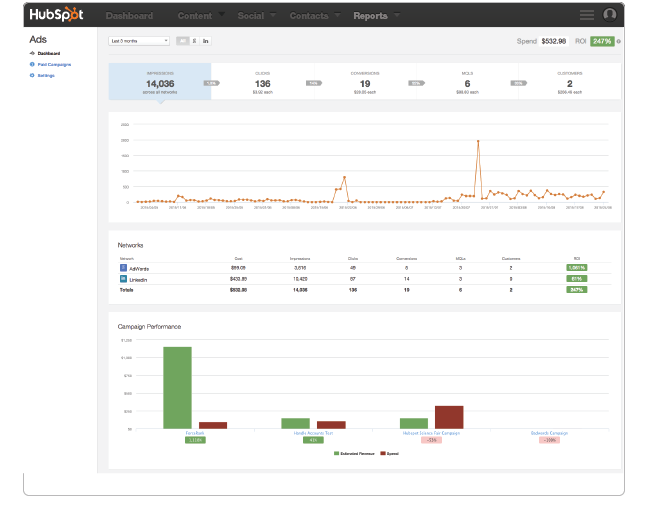 Half of all professionals in the world are on LinkedIn. LinkedIn ads gives you access to the largest pool of professionals possible. By using LinkedIn's Sponsored Updates (included in the Ads Add-On tool by the way), you can amplify your content making to reach more prospects through content campaigns. Easy, right?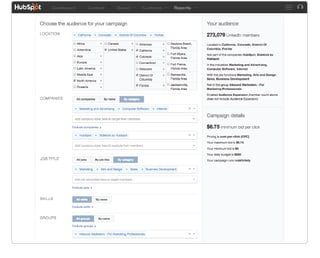 Not easy enough? Using the Ads Add-on tool, you can select your target audience by region, company, job title, skill set - all within HubSpot. You'll be an ads master in no time at all!

Grow your Business
Susie Kelley, President of Spot On, said, "We are super excited by what this new tool means for our clients. We have already seen tremendous growth of qualified leads through inbound marketing efforts utilizing HubSpot. With the addition of the Ads Add-on, HubSpot has paved the way to harness paid media and drive that growth even faster."
With HubSpot's Ads Add-on you can now surface the number of leads, customers and resulting ROI down to the keyword for your social and PPC ad campaigns. By combining paid media data with HubSpot, this new tool provides a simple and clear view of how your ads perform beyond just clicks.
Never tried LinkedIn Ads? Bonus: As part of the launch at Inbound 2015, new LinkedIn Ads customers will get a $100 LinkedIn Sponsored Updates ad credit by signing up for a free trial of the tool!