Improving the Return on Investment for Healthcare Marketing
To better understand ROI in healthcare marketing, start with this analogy …
You own a candy store. Sales have been slow, so you run a coupon promotion – 20 percent off regular prices. You blast the coupon to the widest possible audience, and sure enough, people flock into the store to stock up on candy. You're losing some profit margin because you undercut your prices, but hey – the coupon brought in new customers, and they're sure to return in droves, right? So you hastily buy more stock and wait for the influx.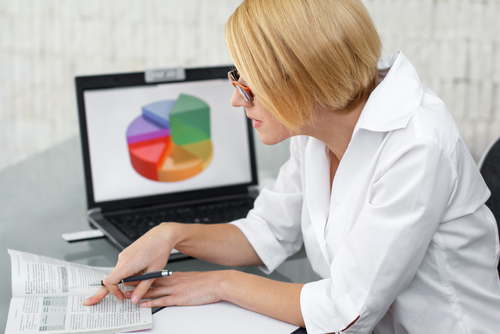 But in the euphoria of fast outcomes, you may have not asked yourself this fundamental question: Was it the candy or the coupon that brought them in? You get your answer after the promotion when sales dry up again. So you run another coupon. Then another. By now you have trained customers to wait for cut-down prices … and when you don't offer them, they look for someone who does.
How ROI Works Today
The practice of yesterday's "outbound" marketing tactics – going with mass media like display ads, broadcast, Yellow Pages and coupons, then hoping enough people respond to make it worth your investment – simply doesn't produce the same results as they used to.
Part of this, of course, is because the accessibility, mobility and versatility of the Internet has led people to lose interest in print media, TV commercials and even radio. As for the Yellow Pages, you're more likely to find those in recycling boxes than on coffee tables.
Everyone has gone online; as a result, your current and prospective new patients are getting their health information and advice from sources they trust. In some cases, that's their friends on social media. Increasingly, it's also based in high-quality content from healthcare providers.
To realize and maximize healthcare marketing return-on-investment, then, you must have an online presence that does two things:
Identify the people most likely to be your patients from the untold millions of consumers online at any given moment; and

Reach out to that select group with information they want, and build traffic to your website where the most promising leads can become your next patients.
Inbound marketing for healthcare is designed to work in the opposite way that outbound does. It develops customers (and patients) over the long-term by building up your image of credibility, expertise and trustworthiness – no small claim on the Internet!
Patience Pays Off
In the candy-store example, the coupon promotion didn't focus on the people most likely to be regular candy buyers. The short-term cash was made at the cost of long-term customers.
Inbound marketing ROI isn't a quick fix – but it's a proven strategy. The audience attracted by your great blogs, videos, Tweets and other high-quality content is more likely to visit your website to learn more. According to the marketing authority HubSpot, more than 92 percent of companies using inbound marketing increased their website traffic, some by as much as 75 percent.
And it's not just the number of "hits" to your site that matters – it's the quality of the visitor. When you engage an inbound marketing consultant to help, you'll publish your great content in the places your target audience is most likely to visit. The best visitors become the best leads.
It's typical to allow 6 to 12 months of consistent inbound activity to see your traffic grow and your leads develop – marketing for today's healthcare is a marathon, not a sprint, toward a new, highly motivated group of patients.