A comprehensive introduction to the concept and best practices of inbound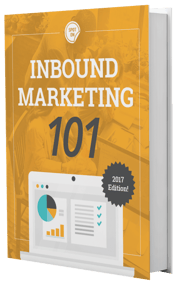 We wrote an intro to inbound ebook a few years ago and we've learned A LOT about inbound marketing since then. We want to share what we've learned with you in the newest edition of our Inbound Marketing 101 Ebook.
It's chock-full of essential need-to-know tools and methods that even the smallest businesses can start putting into practice today.
The world of inbound can be overwhelming. If you want to condense your knowledge or learn the most relevant practices for your business then this Inbound Marketing 101 eBook is just for you.