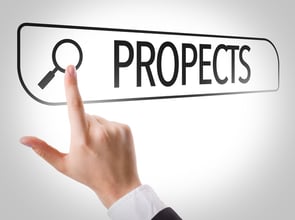 It could possibly be a panacea for all things sales. A virtual funnel that leads directly to pre-qualified prospects. An unprecedented platform allowing you to disseminate your marketing messages with strategic abandon. The most efficient and effective way to infiltrate inboxes.
It is, of course, LinkedIn.
But it will only have a positive impact on your inbound marketing strategy if your LinkedIn prospects can be verified as "high value."
If you are currently leveraging the power of LinkedIn through database building, drip email campaigns and group development, it's time to take a look at this list of ways you can ensure you're dealing with high-value LinkedIn prospects.
1) Dig Deeper
Sometimes a simple search just isn't enough. Sometimes you have to dig deeper. Thankfully, LinkedIn offers an awesome Advanced Search function that allows you to look for prospects using myriad criteria—and you don't even have to know the people you're looking for.
The Advanced Search tool allows you to search with precision for people that meet your definition of "high value." So go ahead and dig a little deeper when you're building your database. Your sales team will thank you for doing so.
2) Follow the Leaders
High-value prospects are out there, but they are not everywhere. This means you have to understand how they think, what they want to accomplish and who they are most likely to listen to.
In other words, you need to find and follow industry thought leaders.
Chances are good that the leaders are already running LinkedIn groups. Find them and you'll likely find their followers, which are almost always going to be high-value prospects.
3) Diversify
Here's a secret about online networking: LinkedIn isn't the only place to connect with high-value prospects.
Sure, it's an excellent starting point, a place to identify your high-value prospects. But it shouldn't be the only place you interact with your new connections. In order to solidify your contacts as high-value prospects, you'll want to diversify your outreach efforts onto other social media platforms, such as Twitter and Facebook.
Diversifying allows you to develop even better information about your prospects.
4) Go Old School
LinkedIn is the modern-day version of the old, uncomfortable way of networking. Instead of happy hours, association meetings and referrals, people are using profiles, groups and white papers.
But what if you combined the two?
Imagine how many high-value prospects you could find if you asked your LinkedIn contacts for referrals.
5) Exude Expertise
One of the best ways to find high-value prospects is to watch the LinkedIn Answers feature like a hawk. See a smart question posed by someone who seems like they have some purchasing power within your industry? Swoop in and answer it. When you exude expertise in an industry-specific area, you are likely to attract high-value prospects.
6) Make a Map
One of the biggest challenges you'll face when it comes to incorporating LinkedIn into your inbound marketing strategy is ensuring that you're talking to the people who actually make decisions.
That's the bad news.
The good news is that you can use LinkedIn to map companies. Go to a company's page and start listing the employees by their titles. As you work your way through the process, you'll likely connect with decision-makers.
Start Finding Your High-Value Prospects Today
If you are ready to make sure your prospects qualify as "high-value," you are ready to leverage the true power of LinkedIn as part of your inbound marketing strategy. Connect with Spot On today to talk more about how you can maximize LinkedIn as a possible panacea for all things sales.