In April 2014 we had the pleasure of spending two days in Boston at the HubSpot office for the very first "Hubspot Agency Partner Days". In addition to hearing directly from Brian Halligan, Dharmesh Shah and other HubSpot execs on the future of HubSpot and inbound marketing, we were able to compare notes with our fellow certified Gold and Platinum agency partners. What an exhilarating experience!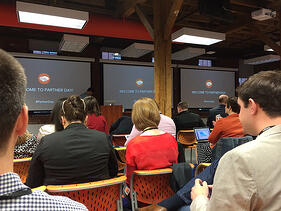 You may say that we simply "drank the Kool-aide", but never before have I seen people from so many agencies in one place who don't consider themselves as competitors but as colleagues. The focus was discussing inbound best practices, design on the HubSpot COS, and (more importantly) learning what we can do to better help our clients succeed. Talk about a passionate group of people! It's exciting to be around other people who share the same mindset about what marketing should be!
Was anyone there surprised at the freely shared information? Not really, afterall, that is the premise of inbound marketing. Share what you know. Educate your prospects - help them with their online research. Give to get.
Our passion is helping each other grow and succeed as well as helping other businesses grow and succeed using the same methods. Just as HubSpot considers us "partners", we consider our clients to be "partners". Working toward a common goal.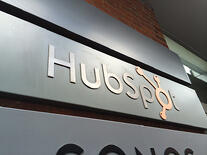 HubSpot shares this vision and demonstrates this as they continue to innovate - and amaze. This is not just about software for them - or for us. Being a bit of a technology geek, I was thrilled to sign up to Beta test some of the new features HubSpot previewed for us. Be sure to watch for news as this story unfolds. The end goal of the HubSpot signature software and all of these cool new features is to eliminate the need for bolting applications together for social media, website development, email, blogging, and other tactics to make your website work for you. It has everything, in one place, so you can focus on developing the strategy, and then executing it! (Instead of stressing over your latest Facebook post.)
So yeah, maybe we drank the Kool-aide after all. We get really excited about this stuff! We've seen it work. I've been in marketing for a long (really long) time, so to finally see results that are measurable and not just based on "impressions" or a "shotgun approach" is truly something to get excited about!