When you think "typical customer," do you envision a faceless, nameless set of statistics? Or does "Mr Smith" come to mind? If you think of customers as people, not just profit, you're halfway to accomplishing part of your goal of qualified lead generation – creating marketing personas.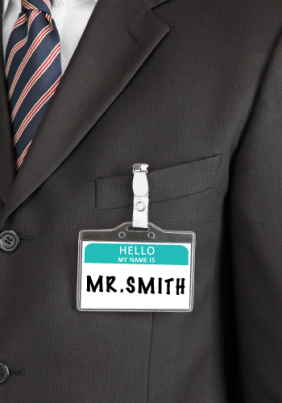 Even if TV, radio, display ads and direct mail worked in the past, each of these media are in decline. Your target market has migrated to an online environment, turning to their laptops, tablets and smartphones to research vendors – B2C and B2B.
Your job is to get your best content – high-value blogs, videos, white papers and more – in front of the people most likely to respond to it. How do you go about finding them in landscape of the Internet? This is where marketing personas become a requirement for success.
A persona is an imaginary person with a name, age, background, and a set of concerns, interests and even fears. Marketing personas define your target market so that you can tailor everything– from SEO keywords and landing page design to the types of social networks you appear on – to them.
Committing to a marketing persona

Go ahead and …

ask your inbound marketing agency to help you launch your customer persona project. An agency with proven expertise in inbound marketing will have the experience and tools to help you identify your primary marketing persona.

Avoid the mistake of …

dismissing marketing personas as an irrelevant or unneeded part of your online campaign. Also, resist the temptation to put this step aside until later. It should be the very first step in the process of implementing inbound marketing strategy. Gone are the days when a newspaper ad or a coupon book could reach the people who will become your customers. Those prospects are largely online now, and to reach them you need to know who they are. The techniques for reaching them is quite different in the online environment than what you might be accustomed to in offline marketing practices.
Researching a marketing persona
Researching your target marketing persona can take many forms, from online surveys to personal meetings. Generally, the more you get to know your target as individuals, the better your personas will be. If you've been in business for awhile, the information you need is likely hiding within your own experience, all you will need to do is take the time to get it to the front of your marketing strategy.

Go ahead and …

arrange one or two days a month to spend one-on-one time with people who represent your target market –your best current customers as well as prospects and even customers of your competition. Talk to them over lunch or a round of golf; getting out of the conference room and away from the phone will open them up as people and give you better insights. Your goal is to learn what is important them and get a feel for exactly how your business is best able to solve problems for them.

Avoid the mistake of …

listening only to "insiders," and not actual customers. If you limit your conversations to sales reps or product developers, you're not getting the entire picture. As Content Marketing Institute puts it, "If content marketing is going to benefit from persona development, you will need to uncover specific insights that are unknown to your competitors or anyone inside your company."
Writing a marketing persona
Go ahead and …

work with your inbound marketing agency to draft a profile. Give your persona a name and even a birthday. Find a stock photo that represents the person. The profile can include the character's education and income, as well as more abstract information, such as "what worry keeps him up at night?"

Avoid the mistake of …

adding irrelevant information to the persona. For a B2B company, the character's consumer buying habits is not as useful as knowing the character's business goals and challenges.
Find your personas
Using imaginary people to represent a very real target market isn't a gimmick – it's a proven tactic for inbound lead generation, and a vital part of your evolving marketing campaign. For inbound marketing strategy to work the way it is best suited, take the time to identify your preferred target market by using a marketing persona.