It goes without saying that marketing is an investment in the growth of your business. Some investments, such as a conference sponsorship or a radio advertisement, are by nature short-term. You gain brand recognition through the exposure and possibly sales in the short-term, but most of the impact is concentrated in the moment.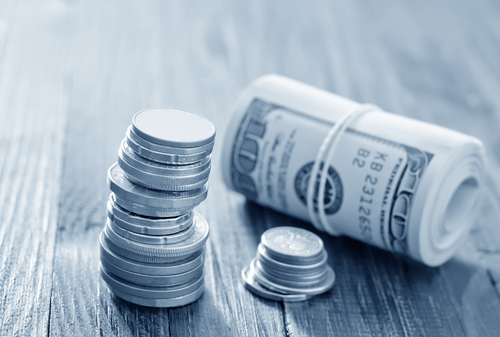 The beauty of inbound marketing is that you're not investing significant time and money in a one-shot effort that has to earn its keep quickly or not at all. Your efforts continue to pay dividends long after the initial investment. Unlike a display ad posted for a month or a generic solicitation email, the information and resources you create with your inbound marketing campaigns are durable assets which accumulate over the long-term.
How so?
Consider some of the cornerstones of inbound marketing:
Whether your blog posts are created as a part of a specific campaign or an ongoing effort to draw in your market by providing current information, industry trends and other valuable resources, the impact is cumulative. Unlike an advertisement that disappears when your contract expires, your older blog posts continue to support your marketing efforts by increasing the depth of your blog, adding search engine optimized copy to your website and providing resources to link to in the current posts, social media and other outlets.
Offering white papers is a great way to gather contact information while establishing your expertise with your target market. Usually, the introduction of a white paper is part of a specific campaign. However, like blog posts, these white papers become long-term resources. Posting them in a library on your website adds weight and credibility to the site and, if you choose to set it up that way, allows you to continue to collect email addresses in exchange for the resource long after the initial campaign has concluded.
The long-term benefits of social media are perhaps the most obvious. Social media is all about relationship building, brand building and long-term exposure. While you may occasionally run a promotion through your Facebook page or offer a special discount to your Twitter followers, the primary benefits of your social media efforts involve getting your name out, building confidence and familiarity and growing your referral network. Not only is the effort invested in social media cumulative--your followers expand over time and your exposure grows as they share your content--but the contacts you make in social media often move outside that arena to become partners, referral sources or otherwise help to expand your business.
When your email campaigns speak directly to those holding a particular position or interested in a specific niche, the benefits go beyond higher click-through rates. Highly relevant email that recognizes the recipient's position is less likely to be viewed as spam and more likely to build a positive association. And, smart email campaigns can work hand-in-hand with content marketing. For example, the information collected when someone downloads one of your white papers helps target your email campaigns, but also lets you know which other resources that prospect might be interested in. Thus, future content offers can be targeted as well as direct marketing emails and you continue to establish your company as a valuable resource.
These are just a few examples of inbound marketing techniques that will continue to pay off for you long after the content is created and the initial campaign has ended. Knowing that marketing is an investment, wouldn't you prefer to invest in efforts that will continue to produce results long after you've moved on to the next?