With the student population expected to reach 2.7 billion by 2035, schools are thriving and enrollments are at their highest.
One area that's rapidly developing is the use of technology to deliver educational content. As an EdTech organization, you know the importance of using the latest technology.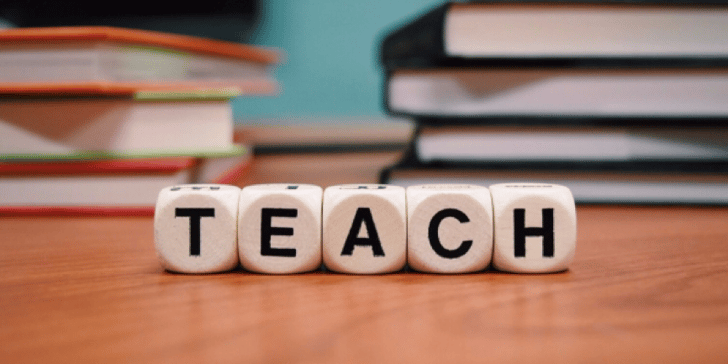 Online resources have provided school administrators, teachers, counselors, and everyone involved in education a new way to teach, develop curriculum, and better serve their students.
Web-based curriculum is powerful. It gives students a flexible approach - allowing them to learn when and where they want to. EdTech practically sells itself and schools are constantly seeking new opportunities to integrate technology into their programs.
Inbound marketing is the best approach to produce quality leads and attract an audience as an EdTech business. You are able to capitalize on the frequent searches from school administrators and teachers, and attract targeted leads to your organization without a lot of outreach.
Inbound Marketing Positions You Ahead of Other EdTech Businesses
To stay relevant and compete with the high number of startups vying for the attention of todays' tech savvy and budget conscious schools and educational institutions, you're forced to be original with your inbound marketing strategy.
The goal of inbound marketing is to attract an audience naturally by producing valuable, high quality content that represents your platform for educational content.
Why Choose Inbound Marketing for Your EdTech Business?
EdTech is an ideal niche for inbound marketing because the business itself is based around content that's educational and shareworthy. Whether your EdTech business is delivering content through a traditional teacher-to-student experience (such as webinars and live classrooms), or digitally through video or text-based media, the basis of the business remains the same.
The term inbound marketing is relatively new and was originally coined by HubSpot co-founder Brian Halligan a few years ago. However, the ideas have been practiced for decades. As more businesses use it, they unveil its potential and show just how effective a content-based marketing strategy can be.
Using content to grow your business brings new educators to you and provides a way to retain their interest, rather than having to spend money on expensive advertising.
EdTech Businesses Can Use Inbound Marketing to Demonstrate the Quality of Their Program
EdTech businesses have the unique challenge, or opportunity rather, of demonstrating the quality of their program through their content. If you're not able to deliver a similarly educational experience on your blog, how can your audience trust that they will benefit from their experience using your program?
Your website will create new leads for your business, while you consistently analyze the sales cycle and implement new ways to improve the process through better, more effectively monetized content:
A lead magnet to attract new email subscribers
Long-form blog content that expertly covers educational topics
Custom opt-in forms
Better imagery
Videos
Webinars
eBooks
Accelerating Admissions During Peak Seasons
Admissions can be seasonal for schools, which can heavily impact enrollments.
You might be thinking, if you're using your content as the main attraction, how will you find new educators to come aboard during periods where admissions are supposed to be their highest? After all, this is when educators are looking for new technology and ways to deliver their content.
It actually happens naturally, since online searches for educational content delivery will be their highest during these periods, but there are other ways you can use inbound marketing to get the most out of your campaigns and accelerate sales during a growth cycle.
One of the most effective methods is to use your content as the backbone to a remarketing campaign:
Promote your content in as many ways as possible to get an initial influx of traffic. Use social media shares, influencer marketing, SEO, and even media buys. The goal here is to get as many views as possible and gain exposure.
Use a remarketing platform to target viewers of your content that didn't convert. It's best to target these viewers on high traffic sites where your audience is likely to visit, such as Facebook. Facebook has their own built-in remarketing tools that can be very effective.
Continue to refine your remarketing approach by editing ad copy and changing the content you're using. This allows you to split-test your campaigns and see which are the most effective.
Shortening Your Registration Process
For inbound marketing to be effective, you need a streamlined registration process. New educators need to be able to test drive your program through a demo or trial period.
The easier it is for an educator to get connected and use your system, the better.
Registration processes vary in length, depending on different factors:
The role of the school/educational institution
How effectively your website has been monetized/your registration process
Your potential to reach new educators and the value of a single registration
Whether there's an application deposit/sign-up cost
The ongoing costs of your program
Every company wants to shorten their checkout procedure, and EdTech companies are no different. However, because you're offering a system that has to be integrated with the school or educational company you're working with, lengthy registration processes are common.
Your success depends on the plan you put in place. The following steps will help you maximize your inbound marketing efforts and avoid working with potential educators who are not yet ready to commit:
Make sure your prospect is ready to commit to a new educational platform. Use surveys and quizzes to approach the right prospects and find your target demographic.
Nudge them, making sure you touch base frequently through email or phone.
Ask outright for a commitment, letting your prospective educator know how to begin.
Encourage action by incentivizing or appearing time-sensitive. This is effectively an ultimatum, letting them know that there will be an increase in price, the offer will go away, or they will receive something if they act quickly.
Don't waive registration fees forever. While this is a useful approach to get educators interested in your EdTech program, value will depreciate if you continue to give away your program for free.
Use Inbound Marketing to Target a Wider Audience
Educators are constantly trying to improve their own inbound marketing efforts to appeal to a larger base of students. This includes donors, alumni, parents, students, and even other institutions. Because of this, it's important to offer many different types of content in effort to appeal to educators that are targeting those specific types of students. The more targeted your program is to their needs, the more positive their response will be.
Search competing sites to find inspiration for new content:
Informational content
How-to articles
Question-based content
Lists
Guides
Case Studies
Each of these content ideas can be catered to its own respective audience.
EdTech Challenges
Along with trying to market to educators with different needs and interests, your inbound marketing efforts should diversify to target educators that appeal to students in various places of their life.
A student's needs can change during their life. The traditional student who just graduated from high school will not always be the type of visitor an educator will receive, even if that's their primary demographic.
Students can be in many different stages of their lives seeking a new direction in education, including:
Returning to school after a break
Working parents who want to study on weekends and in the evenings
Commuting and balancing a home life with their parents
Leaving home for the first time and needing a little extra support
By creating content that's catered to educators that will need to attract students within these categories, you'll position yourself as an EdTech business that understands the potential challenges of your clients.
Inbound Marketing Creates Opportunity
While it does come with a unique set of challenges, inbound marketing has many benefits and can be used to create opportunities for EdTech businesses.
Although it takes time, more EdTech businesses are fidning that they can easily meet their desired return on investment (ROI) with inbound marketing. Using these methods alongside traditional marketing strategies is often the most effective, giving your business opportunity to grow inbound traffic while still providing results via PPC, media buys or other paid methods.
In addition, working with new channels such as Snapchat, influencer marketing, podcasts, Instagram, and even YouTube to distribute and leverage your content will allow you to reach more people without spending money on outreach. Inbound marketing is what creates these content workflows for EdTech companies and puts providing value at the forefront of your marketing approach.