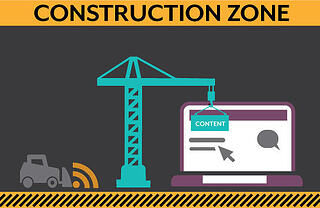 If you've built a website for your business, invested in a top-notch web design agency, created strong calls to action and provided interesting content, but you're not getting a positive return on your investment because prospective customers just aren't visiting your site, you're not alone. Many small business owners and managers took to heart the oft-repeated advice that the Internet is the new Yellow Pages and a small business website is essential, but don't know how to implement small business SEO strategies to draw traffic to that site.
Small Business SEO Basics
First, a few basic principles that are important for any company's SEO, regardless of size or market and regardless of whether geographically targeted traffic is needed:
Understand the language your customers speak: Google search encryption is making keyword research more difficult and less valuable. Without that data, your knowledge of how customers think and speak about your products and services will be critical. You want a basic organic keyword ranking strategy in place in order to rank in the first few results for the terms they'll use to seek out solutions, and this language often differs from the industry terms you use, so be sure that you're speaking their language.
Update your website frequently: The Google algorithm includes hundreds of factors, some known and some unknown. But there's no mystery about this one: websites with fresh content will rank higher than stagnant sites.
Cultivate inbound links: Make that fresh content compelling and easy to find. Offering valuable information, eye-catching infographics, checklists and other materials that people will want to share on their blogs and in social media. This inspires people to share your content and provide links back to it from elsewhere on the web.
Don't neglect your meta tags: Though page titles and meta descriptions don't have the impact on search rankings they once did, they do have a significant impact on click throughs and social media shares—and both of those things will ultimately impact your ranking and the number of visits you receive. Meta tags are mostly for people now so give a brief overview of what's on the page and why a person should click through and read it.
Small Business SEO Secrets
The basics above matter for every site owner concerned about search rankings, but odds are against a small business website competing with a large national company on its own terms. That's why it's important to work your strengths.
Focus on local terms: If you're a local business, work that to your advantage. For example, dentist in Des Moines, Iowa doesn't require that you rank for the keyword "dentist". By contrast, "Des Moines dentist" or "dental implants Des Moines" is not only more achievable, but it's more useful to you.
Work local-only opportunities: In addition to targeting local search terms, you can boost your search placement and appeal with a well-developed Google Places page. Use it along with local directory listings and consumer review sites that offer an opportunity to generate links and traffic. When you have listed your name address and phone number with a number of these directory sites, these listings are called citations (citations also include any mention of your business on the Internet that contains the NAP - name address & phone). They should be consistent since this is part of how search engines determine the credibility of your business and confirm it is the same business. Varying the wording you use in listing your name address and phone number can cause the information to be interpreted as different businesses when it isn't a close enough match.
Target your niche: Niche keywords allow you to hone in on less-competitive but highly relevant search terms in the same way that local terms do. "Chicago dentist" may still be a highly competitive term, but if you specialize in children's dentistry or veneers or some other particular service or handful of services, target those terms on your pages. Just like local terms, these niche-specific keywords will not only be less competitive, but will bring you more qualified traffic.

Finally, do some local legwork. Encourage people who are happy with your work to tell others about their experience. The more tech savvy will take to the internet and hopefully give you a good review online. Just be sure you don't actively solicit reviews.