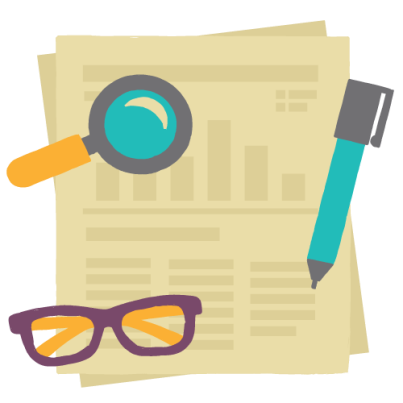 Understanding your audience and then developing a user-friendly design that meets all your business goals is a tough balancing act, but
web-ready landing page templates are simplifying a once complex process
.
Literally thousands of landing page templates are placing niche businesses on auto-pilot with very little effort. A successful landing page design combined with appealing content that grabs the attention of a thirsty audience can bring plenty of traffic to your website and more importantly, the right kind of traffic; people who are interested in the goods or services you have to offer. Merge together three well-founded elements and you'll not only generate continuous traffic but you'll convert them into leads and sales.
Three Fundamental Rules for Landing Page Design
1. The First Look
Don't confuse today's landing page templates with yesterday's cookie-cutter formulas. Armed with a structured layout, today's web design agency develops professional-grade landing page templates with off-the-shelf solutions that maximize results. Landing page templates are the prime selling space that makes or breaks your success. When visitors land on your site they consider whether they will stay or click away to something better. For this reason, the most successful companies place a lot of time and effort into maximizing their first look. This is the first, last and only element people see before they decide if you're worthy or not.
2. Content Creation is the Key
Undoubtedly, you will spend most of your time building traffic but you can't do that without enticing your audience. How do you stop an audience dead in their tracks? Create high quality, engaging content creation. An interesting concept thrown around the web is to simply "serve up what the customer is looking for." That's certainly true but the audience is becoming smarter year after year. Visitors want more and expect more and that means a revolutionary formula with surefire strategies that no one is talking about. Landing page templates set the path for success, but high quality content solidifies the message.
3. Landing Page Templates on Steroids
Tying it all together with SEO strategies like headline tags, keywords and Meta content can remedy an otherwise excellent website and deem it exceptional. Compare several landing page templates and pick out the first-page showstoppers. It's guaranteed there is more than just design and words. Often overlooked is the complexity of website extensions that boost the effectiveness of landing page templates. Far too many webmasters just scratch the surface, leaving a myriad of features by the wayside. Consider the advantages of integrating additional elements like IP and GPS detection, a useful advantage for local marketing efforts. Also, modern trends include responsive design, in which a web page can detect browser size and dynamically reconfigure the landing page layout to accommodate the end user's device and window size. The easier you make it for the user, the more irresistible your website will become.
Content Creation – Become a Master Storyteller
You won't have much success with any landing page template without content creation that captures and holds the reader. Often, you find these beautiful websites that provide the answer you're looking for and that's it; no persuasive copy that peaks interest and prevents boredom, and there's no reason to return for more.
That's the difference made by creating the best content and using it with persuasive copy. The best content on the web doesn't just provide the answer, it makes an impression. It's a process that illustrates the solution and explains the significance of your site. That's how you expand the focus of your audience and make them remember you, so keep in mind, the details are important, but what people really remember is the story you tell.