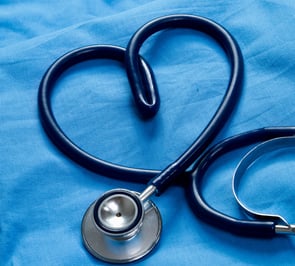 Your primary goal is to provide high-quality patient care, but you can't do that without making a profit. A profitable healthcare facility has the ability to better compensate dedicated staff, expand patient services and perhaps even provide sliding scale payment options for households struggling to make ends meet.
When done well, healthcare marketing can accomplish all of those goals—optimizing patient care and increasing profit flow. Here are some of the strategies that will refocus your marketing efforts in that direction.
Perform a Marketing Strategy Audit
The fourth business quarter is an ideal time to perform a marketing strategy audit and see how (or "if") it all fits together and whether or not your marketing efforts are yielding the results you're after.
This audit should include things like:
Reassessing your brand. Does it make the intended impression on your patient-base?
Evaluating your website. Is it relevant? Current? Attractive? Performing? Does it make you look and feel like a healthcare authority?
Mapping content to make sure there is an ample supply of content under each of your areas of patient condition, interest, concern and treatment.
Reviewing SEO goals to make sure SEO practices are in alignment with current best practices.
If your current strategies aren't working, this is the time to redirect them rather than continue going about ineffective business-as-usual.
Create opportunities for more personal patient engagement
According to a 2014 Connance Consumer Research Study, satisfied patients are more than twice as likely to pay their bills in full than unsatisfied patients are. While top-quality healthcare should be the primary cause of their satisfaction, healthcare marketing can go a long way towards facilitating positive patient engagement.
Knowing your patients, segmenting marketing information, responding to customer posts on social media and review sites, and simply providing heartfelt content they want to read all work towards improving patient engagement and satisfaction.
Promote Your Patient Portal
Patient portals are truly changing how patients engage with their healthcare professionals. They are a one-stop hub for patient education, communication, prescription refills, treatment information, lab results, and bill pay. However, if they're difficult to use or patients aren't quite sure what they do, all these care- and profit-friendly features go to waste.
Promote your patient portals frequently and make it easy for patients to get on board. Not only will you increase patient engagement and their feelings about your healthcare services, but you'll also see an improvement in outstanding and overdue bill payment.
Make it easy to collect those payments
All the great healthcare and satisfied patients in the world won't make you profitable unless patients pay their bills. Now that they know how to use the patient portal, continue using healthcare marketing savvy to improve bill pay stats. Remember how we mentioned that satisfied patients are more likely to pay their bills in full? That statistic was relevant to how they felt about the billing process as well—those who were satisfied with the bill payment process were more likely to pay in full (and refer other patients) than those who felt the process was confusing or cumbersome.
Ideas to market bill pay options include designing just-right CTAs on your homepage, creating clever payment reminders that pop up when patients make an appointment, establishing portal kiosks in waiting rooms that include easy-to-use bill pay features, using past-due payment reminders when patients receive an email or text reminder about an upcoming visit and promoting options for creating payment plans.
Healthcare marketing strategies have the power to buoy the patient experience at every turn, and that can only have a positive impact on your healthcare facility's bottom line.