Inbound marketing tools are supposed to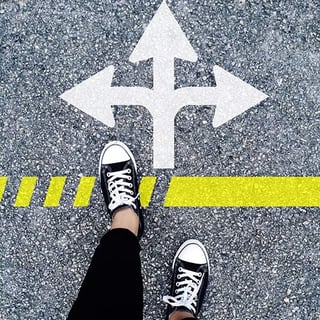 make business life better. Sometimes, though, competitors' tools are so similar that it's hard to tell which one is truly the best fit for your company. The last thing a small business wants to do is fork out a ton of cash on a system that doesn't yield the expected benefits. Or that sits there, largely underused due to steep learning curves.
Automated marketing systems are a prime example. How's a company to know which one is truly better?
Marketo vs Pardot: Which of these inbound marketing tools is best?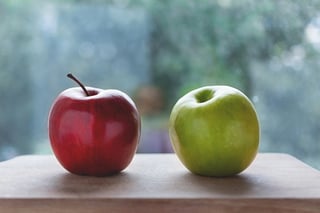 Both Marketo and Pardot are highly successful products, so you can't go dramatically wrong with either one. But there are differences, and those differences can affect the way the CRM works for you.
Here are some of the differences we've found between Marketo and Pardot - your company's culture and goals, who you are, comfort zones, and existing inbound marketing tools all play a roll in which product is the better choice for you based on the following, tailored comparisons.

Marketo is (slightly) older, bigger and growing fast
Marketo is the bigger brother (founded in 2006, it's one-year older than Pardot) but it has more than twice the number of users and is growing faster than Pardot. Until last year, it was the last of the larger, independently-owned automated marketing vendors out there and is now owned by Vista (Pardot was acquired by Exact Target back in 2012).


Pardot's emails are more user-friendly, Marketo's yield more depth-ability
In terms of email marketing, Pardot's email platform is user-friendly, with plenty of templates to choose from (unless you're a fan of all of them, these might feel repetitive after a while). They're geared more for drip and automated campaigns than blast format. We like Pardot's integrated spam analysis feature.
Marketo's email tool allows for a little more depth, providing templates and a WYSIWYG editor. That can be a bonus or a curse, depending on your comfort zone with basic coding. However, they also offer drag-and-drop features for those who don't want to build from scratch, which still allows for high-quality design. We like Marketo's Forward-to-a-Friend option for enhanced social sharing.


Pardot's landing pages might yield more leads
In almost all comparisons, Pardot trumps Marketo in terms of landing pages and lead generation. For one thing, Pardot's tools are more beginner user-friendly and don't require any coding skills. They also allow you to block invalid or free email addresses for more quality lead generation.
However, Marketo's dynamic content capabilities can be customized based on the number of attributes in a prospect's records or their previous activities on your site. A/B testing is simple with Marketo and we like how users have the option to sign in using social media accounts, which many prospects prefer.


Marketo's reports rock
Reporting is integral to inbound marketing. In this department, we feel Marketo's reporting features have the lead. They offer a library of standard reports as well as campaign performance results with customized metrics. Pardot uses third-party reporting systems, but we do like their ROI calculator feature that provides lots of juicy ROI data.


Which CRM are you syncing with these days?
If you already have a CRM system in place, that might tip the scales for you.
Pardot syncs seamlessly with SugarCRM, NetSuite, Salesforce and Microsoft Dynamics. Pardot also offers an application programming interface (API) to facilitate syncing with other, third-party CRMs.
Marketo syncs seamlessly with Salesforce and Microsoft Dynamics.
Which inbound marketing tools are best really depends on your business's internal strengths, weaknesses, marketing gaps and overarching goals. While nobody can tell you which marketing tools are THE best, a professional marketing firm can help you establish which one would work best for your company and/or marketing team.