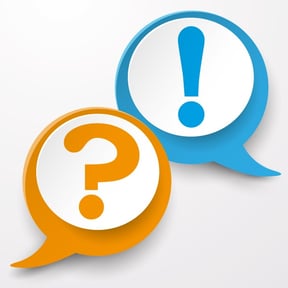 Have you ever considered how similar your website's SEO is to playing a game of "Marco Polo" with your customers?
Marco Polo is like a game of hide and seek, with one blindfolded person (the Seeker) calling out "Marco!" and the other players (the Hiders) scattered around the Seeker, all calling back "Polo!" at the same time. The Seeker then listens for the closest responding voices, giving those children his or her closest attention, and then continues calling out "Marco!" using the "Polo!" callbacks as a sort of sonar, moving closer and closer until he or she gets close enough to tag the nearest hiding player.
Content = The Call Back
When it comes to SEO, your customer is the Seeker, and your content is your callback! Consider this: In the game, if a hiding player chose to not reply "Polo!" to the Seeker's "Marco!" call, there would be no way for the Seeker to find them. In the same way, your SEO optimized website and blog content is your response to the call of those seeking solutions to their need. So it is vital that you intentionally position your content's response to be as close as possible to where your Seekers are looking. Ensure that your content's voice can be heard above the noise.
Follow the Rules of the Game
In the game of Marco Polo, if a player responded to the "Marco!" call with "Applesauce!", or some other word that they personally preferred to use, instead of what the Seeker was actually listening for, it would defeat the purpose of their participation in the game. The Seeker would ignore that voice and listen for someone else who was replying with the anticipated word, "Polo!" So the best way for you to "call back" to your searchers, is to use keywords and keyword phrases that you know your ideal customer will be asking Google or Bing for. These SEO keywords and phrases need to be the kinds of things that your seeking customer would actually type or say. With that in mind, then, strive to think like your customers, and avoid industry jargon or technical terms. Make it easy for them to find you.
Continue the Game on Social Media
When someone is searching for a solution online, their search results include both website pages and social media. So it's important that you not only call out to Seekers from your webpage and blog, but to also refine your company's content on your social channels. Establish and maintain a business presence on Facebook, Twitter, Google +, LinkedIn and/or other online social platforms to stay connected to customers. Providing frequent, relevant keyword-rich content on social media makes it easier to attract seeking customers.
SEO and Inbound are on the Same Team
In this Marco Polo analogy, your customers are calling out search terms, and listening back for the answers to their pain points. The resulting multitude of search results responding back, with the closest results attracting the customers' most alert attention, is the key to a successful inbound marketing methodology! By providing relevant, search-worthy content via your website, blog and social media, you are calling out to those who need to know that you (and your solutions) exist, and the closer that your SEO reply is to their call, the sooner the customer can find you.