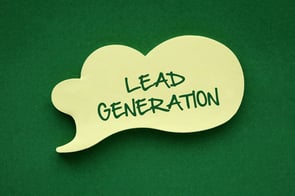 You know the drill.
Your sales team wants leads. Your leadership team wants sales. You want to see your website at the top of Google. So you opt for a varied collection of online tactics that likely includes posting quality content, rich with keywords, which are then forced into your other marketing materials. You go heavy on the links. You use Google AdWords. Along the way, attention goes toward a flurry of activity to design and develop a website that is absolutely perfect.
Then you fret, tinkering constantly with your keywords, periodically hunting for new online avenues to add to the recipe and hoping the latest changes result in qualified leads pouring in. Maybe you get the desired results, maybe you don't. But one thing is certain: there's a better way.
Imagine if you took a holistic approach to your marketing and sales efforts, pairing select tools and tactics, like LinkedIn, with a flexible but consistent inbound marketing strategy.
Instead of constantly running over the same ground with different tools and tactics on a never ending quest for the "holy grail" of marketers and business owners everywhere, a mechanism that has well-qualified leads bubbling over the virtual sides of your email inbox, you could engage an overarching strategy that makes it closer to reality.
Imagine leveraging the power of online tools such as LinkedIn to support and nurture a long-term strategy that delivers a steady stream of high-quality leads who are more likely to become customers?
It's not too good to be true if you don't bypass the crucial step of investing the time to build the inbound strategy that will unify every marketing tactic you decide to try out from now on.
The first step to using LinkedIn within this strategy fits perfectly with foundational needs of inbound marketing – and that begins with knowing your prospects with precision. For inbound marketing to work, there is a focus on marketing personas. LinkedIn offers many avenues to enhance activities related to going out and actively generating warm leads.
To fully leverage LinkedIn within your inbound marketing strategy, follow this 5 step process:
1. Strategy Phase
This should be mostly complete if you've done a good job identifying marketing personas for your overall inbound marketing strategy. Your strategy should focus on delivering the right messages to the right people at the right times.
2. LinkedIn Prospect Database Build
Create your LinkedIn profile and start making connections with high-value prospects. Gather as much relevant information about them as possible.
3. Lead Generation LinkedIn "Drip" Messaging
This step is very similar to the lead nurturing email drip campaigns that are activated when someone downloads one of your offers as part of your inbound marketing strategy. Create messages that provide valuable information and lead prospects to your website.
4. LinkedIn Group Development & Management
Start a LinkedIn group that establishes you as a thought leader. Invite your connections to join the group and share your knowledge to become a valued resource.
5. Leads
Use your LinkedIn group to work your connections into the sales funnel by bringing them to your website.
Using LinkedIn to leverage a website that is following a comprehensive inbound strategy is a powerful recipe for driving well-qualified leads that are more likely to convert to customers.
Don't have a strategy? Don't worry. Get started building it and putting it to use by downloading our free LinkedIn Marketing Campaign ebook.