Patient Testimonials Help Put a Human Face on Your Healthcare Service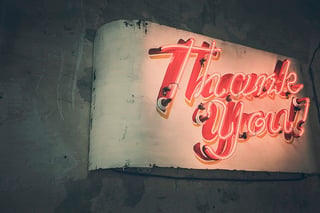 Healthcare software exists in a state of oxymoron; Healthcare is seen as very human, digital software less so. Similarly, the people who create phenomenal software are often introverts who prefer to keep to themselves or within very small circles. That can make it difficult to approach healthcare SaaS marketing with the very extroverted sales strategies required by marketing and sales.
So, what's an SaaS company to do when it's brilliant product needs a more inviting face to put forward? It leverages the power of patient testimonials!
How to Garner Stellar Patient-Testimonials to Humanize Software-Based Healthcare Services
Here is a four-step guide on how to get genuine, heartfelt patient testimonials onto your website and other review or social media platforms.
Step 1: Create irresistible content targeted to key personas
Powerful, targeted content generation is the common denominator of any successful healthcare SaaS marketing team. It's this content that draws prospects in and leads to successful conversions - and conversions provide the customers you need to provide stellar testimonials down the road.
Content generation takes place via blogs, guest posts, emails, social media channels, instructional posts, webinars, videos and so on and so forth. However, each of these is created to attract very specific marketing personas, and to meet them at various stages in their buying cycle.
Once the content piece of the puzzle is locked into place, you'll garner the support of loyal customers, willing to share genuine testimonials that reach out (and reassure) other prospects just like them.
Step 2: Be visible on relevant review sites
In September of 2012, Google published The Digital Journal to Wellness: Hospital Selection. In that report, Google's researchers found that 26% of the public used online healthcare reviews to base their care provider- and other healthcare-related decisions.
That was five years ago, and the use of digital marketing to make healthcare decisions has only become more evident in the past half-decade. Opening accounts on relevant review sites, and optimizing your presence there, will go a long way towards building the brand recognition and authority that generates positive reviews.
The reviews posted there - both positive and negative - give you a very personal way to connect and engage with prospects as you openly and humbly learn what they want and what they don't.
And, of course, those positive reviews can be used anywhere you like in the form of customer testimonials.
Step 3: Ask your customers directly
Yes, it's that simple. Choose your favorite patients or customers, from across your healthcare marketing persona spectrum, and politely ask them to write a testimonial and/or review (ask, don't press, hound or incentivize...)
The counterpoint to this is never, ever ever pay someone to write positive reviews or false testimonials. This is akin to purchasing an email list and will wind up with the same, flat results. Firstly, it's ethically unsound. Secondly, these fake testimonials wind up standing out like a sore thumb because, as everyone in our industry knows, fake testimonials are long on superfluous adjectives and short on facts and substance.
Healthcare marketing, more than almost any other niche, must remain ethical to serve patients and clientele to the very best of your ability. Keep your nose on the personalized, inbound marketing ground and the authentically positive benefits will reap far more rewards than easy (unethical) or shortcut methods.
Step 4: Promote & share glowing testimonials with pride
Don't be shy when those reviews and glowing testimonials come in. Share them in social media, add them to relevant website and landing pages and use them in "why choose us" focused blogs and email content.