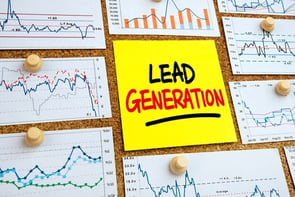 Ah, urban legends. Even if you were the bravest kid on the block, chances are, the thought of the Boogey Monster under your bed still gave you the creeps.
Urban legends stick around because they spark something in us – a bit of mystery and intrigue, if you will. Most of them come from a grain of truth snowballing into something unforgettable and bone-chilling.
And while you may be wondering what in the world urban legends have to do with an inbound marketing blog, bear with me for a moment... even in the world of marketing and business, you'll find tall tales, legends, and myths that make separating fact from fiction a challenge.
You may have heard whispers about perpetual lead generation from online efforts and wondered if it was just another marketing lore. After all, everyone wants to get more leads, but is the idea of bringing them on a continual basis even realistic?
Let's put on our detective caps and determine if this concept is a marketing myth or reality.
Is it Possible to Get More Leads as a Matter of Routine?
The definition is pretty simple: a predictable process for a fairly consistent and endless flow of sales qualified leads being collected by a business through the use of mostly online avenues.
As we discussed earlier, most urban legends come from some grain of truth, and the truth here is that lead generation does happen with many businesses.
The part that is so unbelievable and usually fleeting is having it occur in a predictable routine and that the leads flowing have business value. Let's examine the facts:
By factoring in the Internet, businesses have access to more potential customers than ever in today's global market.
Smartphones are known as 5-feet devices, as they're typically found within a 5-foot range of their owners, meaning your business's information is quite literally right at the fingertips of many people who could make a purchase from you.
When inbound marketing is put into place correctly, it allows these people to more easily see the value you bring. It also provides a means for you to sift out the ones worthy of a little more time and attention that's necessary to complete the journey from a sales lead to a new customer.
Where Should I Start?
Here's the thing to realize about a strategy for ongoing qualified lead generation: it thrives on constant movement and change. So while typical lead generation tips might have a beginning and end, the only way to consistently get more leads is to be, well, consistent.
The best place to start is your business's website. In fact, we'll let you in on a little secret: your website is the mothership of a sound strategy to get more leads.
All you have to do is make sure it has the right parts and that they're all working properly.
Commit to posting new content on your blog at least twice a week. (Remember, you can always create batches ahead of time to give yourself some wiggle room.)
Focus on content that gives high value to your readers. Think whitepapers, eBooks, and offers.
Recycle older content with updates or compile popular blog posts into handy eBooks.
Make evergreen content a key part of your strategy.
Eager for more ways to get more leads? We like your enthusiasm. Start by revolutionizing your lead generation efforts with a comprehensive online strategy and soon you'll enjoy a steady, predictable flow of qualified sales leads.